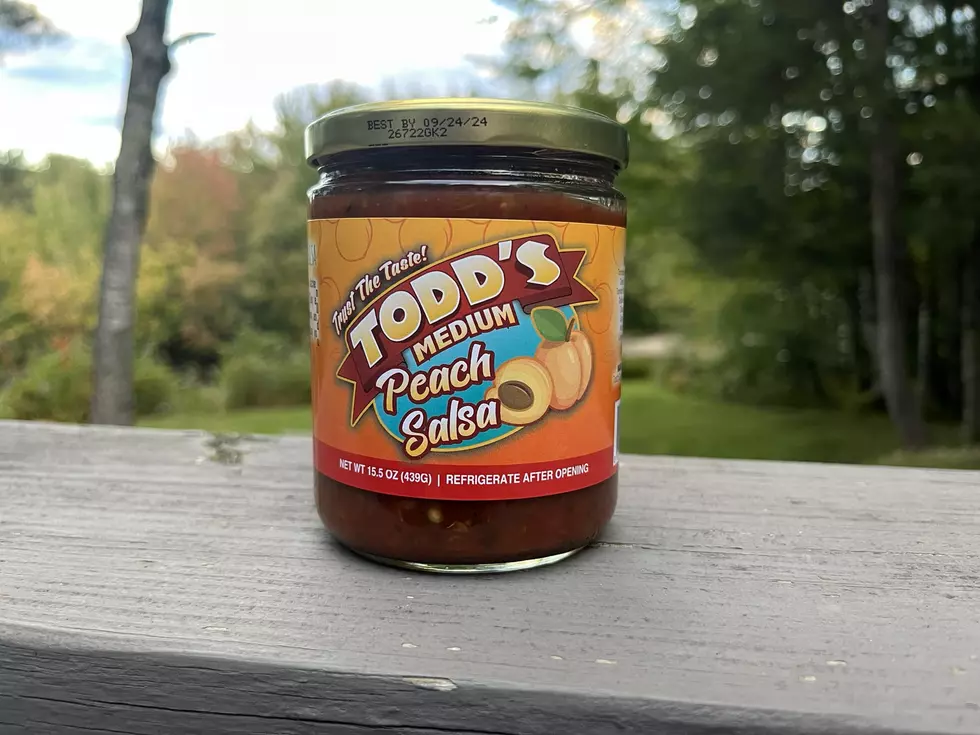 Todd's Salsa Wins A National Award At 'Zest Fest'
Photo Via Todd Simcox
Congrats to our pal, Todd Simcox!
It will be a long week without Todd, he is currently living the high life at the Fryeburg Fair, but he had some great news to share with everyone!
In addition to being the meteorologist at WABI TV-5 here in Bangor, he has been running a very successful side hustle, selling his homemade treats all over the state of Maine.
What started out as a hobby in his kitchen in Bangor, has grown into a product you can find just about everywhere.
Zest Fest is a yearly 3-day hot sauce & music festival held at Market Hall in Dallas, Texas, where people come from all over the United States to party, and to hand out awards.
In the Zest Fest Fiery Food Competition, Todd's Salsa was the big winner, taking first place, and grabbing a Golden Chile trophy for his for his peach salsa, in the fruit salsa category.
Todd offers up a full range of flavors to choose from mild to wild with something for everybody.
All their products are gluten free, and they use fresh local produce from New England, real garlic and domestic ingredients
His Ghost Pepper Salsa was a 2017, 2018, 2019 and 2020 Zest Fest First Place Award winner.
In addition to the award winning peach salsa, Todd's flavors also include:
Mild salsa
Medium salsa
Hot salsa
Habanero salsa
Ghost pepper salsa
Chipotle salsa
Maple salsa
Pineapple salsa
Blueberry salsa
Salsa verde
Guava salsa
Even though Simcox is our pal, and we may be a little biased, we highly recommend that you pick up a jar the next time you go shopping!
20 New England Foods That Outsiders Just Don't Understand
If you are not from New England, then you may not know these foods.
More From WBZN Old Town Maine