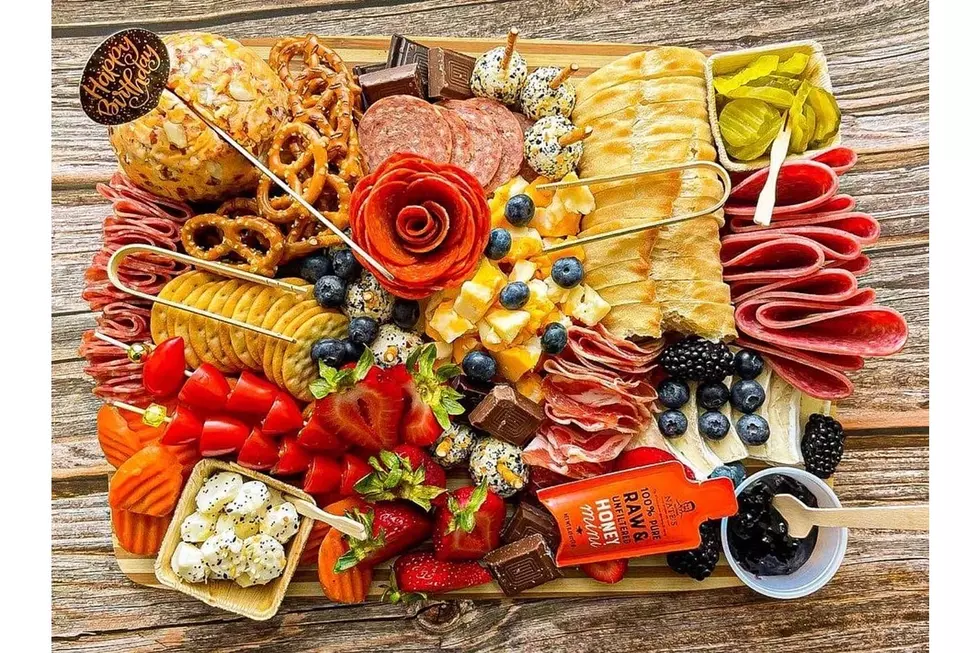 The Grand Opening Of 'Downtown Charcuterie' In Bangor Is Friday
Courtesy Downtown Charcuterie
Downtown Bangor is the place to be this Friday!
Charcuterie boards have become all the rage in the last few years, now there will be a business devoted to it, right in the heart of Downtown Bangor.
The word "charcuterie" is a French term for a line of cooking devoted to prepared meat products, primarily from pork. But now it has also become synonymous with wooden boards piled high with meats and tasty treats, such as cheese, produce, crackers, toast, artisan bread, and dips or sauces.
Downtown Charcuterie, is expanding to a storefront, that will be located at 50 Hammond St. in Bangor, and will celebrate their Grand Opening, from 11am-6pm, this Friday, February 10th!
The offer personalized charcuterie boards or boxes for events, snacks, date night or picnics. And of course, the Chiefs and Eagles are playing the "Big Game" this Sunday, and there is no doubt that a board full of delicious meats & cheeses would be a huge hit at any party or gathering to watch the action.
Oh, and a charcuterie board would make a great gift for your sweetheart on Valentine's Day!
During the grand opening, you're invited to check out their new shop, score some charcuterie deals, find small business products you love and enter for a chance to win prizes in a raffle! They will be choosing winners and giving out deals all day long!
Ashley, who runs Downtown Charcuterie, welcomed everyone to check the new storefront in a recent Facebook post
And in other Facebook posts, they showed off some of their creations!
Shop local and support all of our Bangor businesses, including the good folks at Downtown Charcuterie, 50 Hammond Street, when they officially open their doors this Friday!
Maine Food Joints to Stuff Yourself for $20.
Got a $20 spot? Eat at one of these places...
More From WBZN Old Town Maine