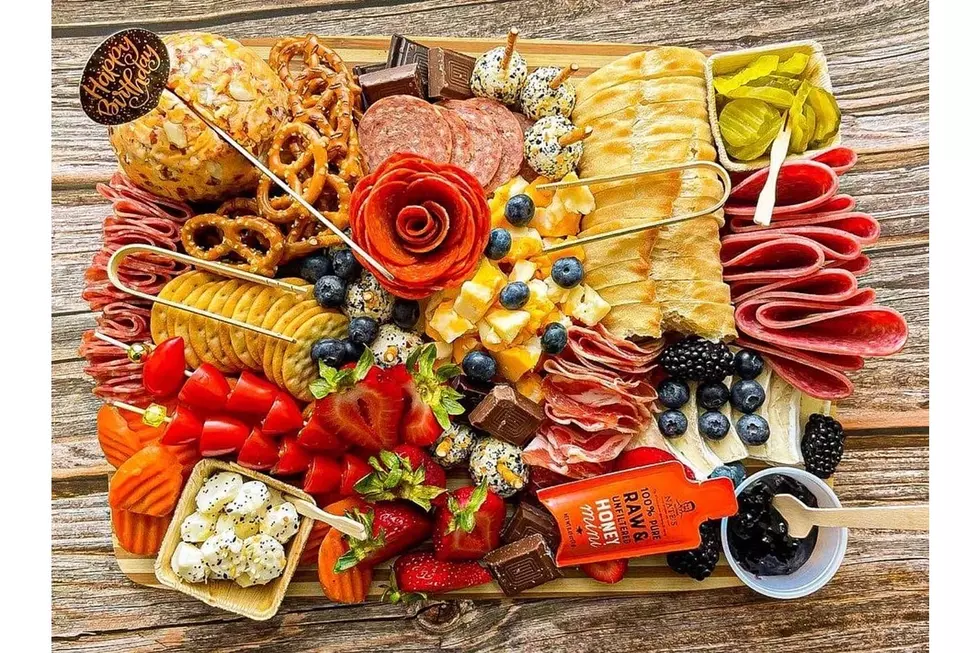 Enjoy A 'Sunday Funday' Of Charcuterie Classes In Downtown Bangor
Courtesy Downtown Charcuterie
Ever wanted charcuterie lessons? Then you need to be in Downtown Bangor this Sunday
Looking for something to do on Sunday? Not a shocker here, but yet again, we are expecting rain that day, so it might be the perfect opportunity to get out of the house and do something fun & creative! Luckily, we found something for you, and best of all, it involves food. Win/win.
Charcuterie boards have become all the rage in the last few years, and now there is a business devoted to it, right in the heart of Downtown Bangor, and they want to show you how it is done!
Coming up this weekend, Downtown Charcuterie, at 50 Hammond St. in Bangor, is hosting a "Sunday Funday" event, full of charcuterie classes.
They opened their doors, back in February of this year, and have become a huge hit with charcuterie lovers from all over.
Here is how "Sunday Funday" breaks down:
11am-12:30pm-BYOB adult brunch
2pm-3pm-Toddler class
4pm-5pm Kids class
Each class includes a full plate, step-by-step, charcuterie lesson that is personalized for each age group.
You can get tickets here
They offer personalized charcuterie boards or boxes for events, snacks, date night or picnics course, the
There is no doubt that a board full of delicious meats & cheeses would be a huge hit at any party or gathering. Or maybe even a day at the beach.
Take a look at some of the creations that Downtown Charcuterie has whipped up, right from their Facebook page!
Start Your Day by Visiting These 21 Breakfast Places in Maine
More From WBZN Old Town Maine