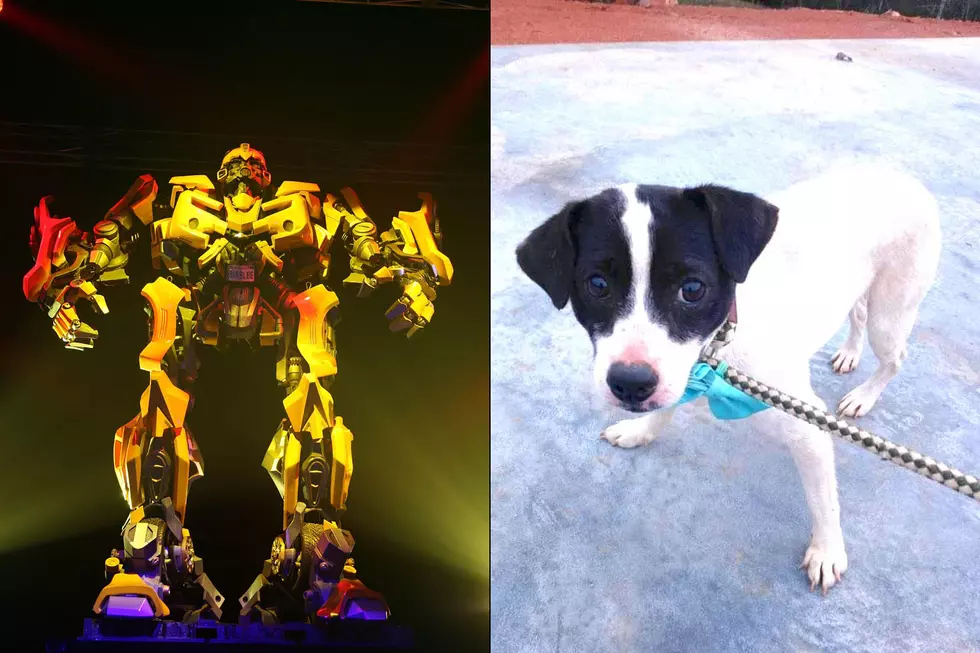 For A $20 Donation You Can Play With 10 Puppies At The SPCA
Getty Images/SPCA of Hancock County
Hey, dog lovers.  It doesn't get any better than this.
Here's your chance to jump into the pen with 10 young dogs and experience cuteness overload for 15 minutes.
This Saturday, April 10th, the SPCA of Hancock County on route 3 in Trenton will be holding their Puppypalooza event between 10 a.m. and 3 p.m.  The no-kill shelter is trying to raise money for it's "Feel Better Fund', which pays for unexpected and urgent medical needs of the animals that reside there.
Now the big news of the day is that 10 young dogs are on their way north from a North Carolina based rescue operation and that you get to play with them for a donation.  Yes, we're sure that you could have a couple of friends join you as well.
Puppypalooza will be hosted by "Famous" Seamus Colby, a boy from Bar Harbor who has already raised thousands of dollars for the shelter.  Seamus will not only serve as an emcee of the festivities but will also be holding a bake sale as well.
The SPCA of Hancock County will also be offering pet nail trims for $10, and microchipping for $30 during Puppypalooza.  Just ask the professionals in the dog rescue business, microchipping is well worth the $30 to get your lost pooch back when it goes missing.
Bumblebee, the popular character from the blockbuster "Transformers" movie franchise will also be making an appearance during Puppypalooza, and fans can have a personal photo taken for #15.
Just like any day of the year, feel free to donate $, dog or cat food, cleaning supplies, or your returnable bottles to the cause. Your donations are always appreciated for the effort of providing dogs and cats a healthy life and a forever home.
KEEP LOOKING: See What 50 of America's Most 'Pupular' Dog Breeds Look Like as Puppies
More From WBZN Old Town Maine