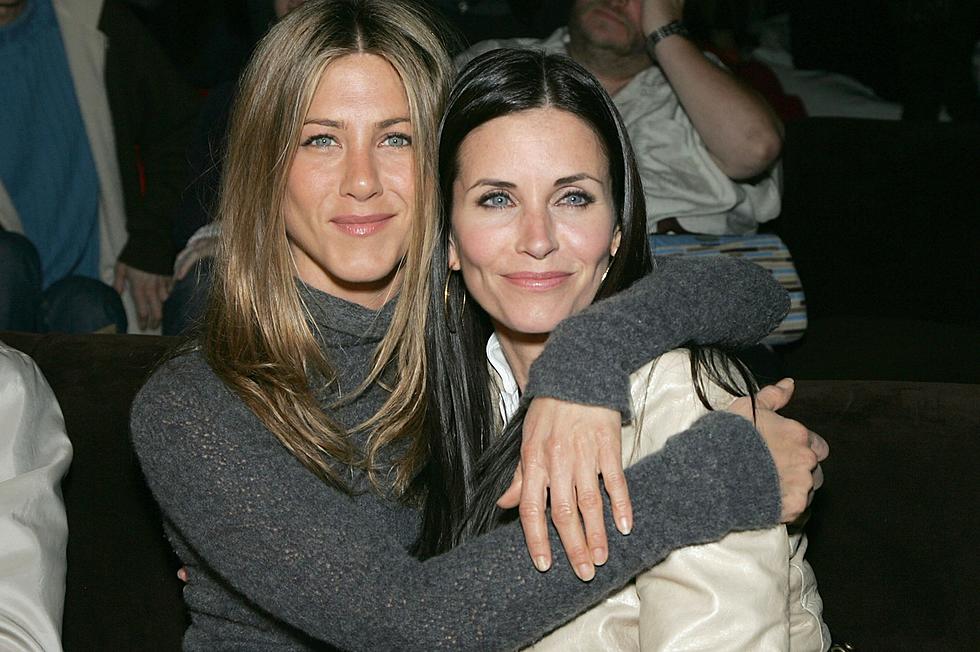 Z Listeners Celebrating Their Gals This Galentines Day!
Alberto E. Rodriguez/Getty Images
The Z Morning Show wanted a way for our listeners to show some love for their Gal Pals today for Galentines Day.  Here's listener submissions from our Facebook page.  Happy Galentines Day to our lovely listeners!!!
Liza Cozzi
This is me and my Mumsy ❤️ she's my favorite gal because no matter what's been thrown her way she's always fought to beat it! She shows me everyday how to be strong.
Jessica Lynn Lary
My daughter. My mini me. She is 6 and is a spit fire. Says that she wants to be a rock star or a horse rider when she grows up. Lol

Jennifer Fowler
My favorite gal is my 4 year old daughter Kaelynn! She drives me crazy at times but life just wouldn't be the same without her
My little twin

Tanya Ronco
My daughter . She makes me smile and I'm so proud to be her mom

Chantel McNally
These three beautiful girls! I'm fortunate to have an amazing soon to be sister in law! Pictured with our daughters

Desiree Marcellis Beal
Both of my Galentines, Amber Jade and Kaity Aboud. We've only been friends for a short time but they've been some of the best friends I could ask for. ❤️

Wuanita Quinn
Me and two of my best gals right here! They're always there to listen, make me laugh, and bury the bodies Heidi Tanya ❤️

Riley Kathleen Bowie
This is my galentine! Ashley and I have been friends for over 10 years and we have been through thick and thin together, even though we can't be together today, I will love her always! Ashley Connole❤️

Kim Grindle
Here's a pic of me and 3 of my girls Deb, Leah and Jordan ❤ I'm a lucky lady to be mom/step mom to 4 beautiful girls. I'm also a grammy to twins and the girl in the light blue shirt is gonna bring another baby girl in to our family in just a couple of months!

Rae Jean Pelletier
My wife Amber is my gallll. She's my highschool sweetheart and loves cats as much as much - what more can I ask for?

Betty McCarty
Not only my beautiful daughters, they are my best friends!! Michelle Burgess Miller Ashley DeLuca so blessed

Carrie Murphy Richardson
My mini me (even if she taller then me) my daughter! She is about to turn 16.

Kryssi Marie
My hero My motivation My gray-hair generator My SheaBear

Liz Bradstreet
I'm a strong woman raising strong daughters..which is why I need a strong drink these are my girls Laura (older) and Aurora. :)

Norma Goodwin Lee
Me and Jessica Roxanne! She came into my life when I had no one and has proved what an amazing best friend she is! No matter what's going on in her life she always has time for me!

Some much needed sister time! Christina Lee Clark ❤️

Pam Alley
This girl Megan is the best friend every girl wishes for! Glad she's my bestie! And congrats lady... you know what for!! ♥️

I couldn't imagine not having my sister Lyndsay as one of my best friends! I love this girl soooo much!

Ashton Wier
My daughter. My most favoritest gal

Betty Ringer-Decker
My best friend of over Thirty year's. Roxanne Emerson Benoit . We have been through so much together and have had only one small disagreement in all that time.

Donna LePage
The absolute best friend anyone can have❤️
Christy Baillargeon

Allyson Morin
Jen Witham ; this girl taught me what it meant to have a true best friend

Jamie Emerson
Ellen Barnett my soul sister

Emily Elizabeth
Always twinning without realizing it! Katie Astbury

Kelsey Oliver
This is my daughter, Rylee, my life saver. When I got pregnant with her I was on the verge of death or jail because of a horrible drug addiction. She saved me. I had to do right by her and get my stuff together and be the momma she deserved! My first babe, love her with all that I am! 5 years sober all because of her

More From WBZN Old Town Maine