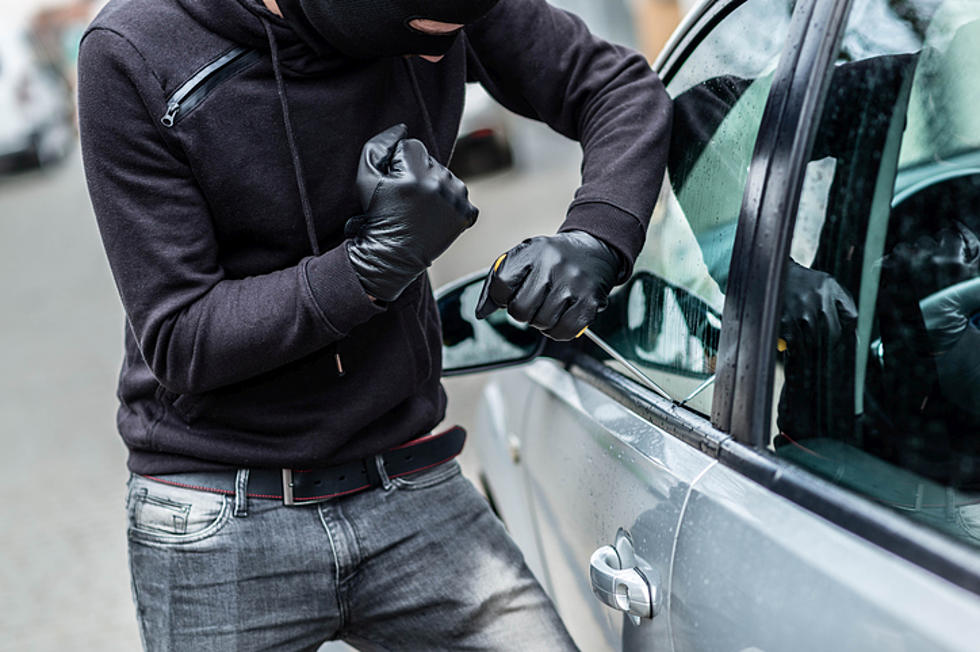 Bangor Officials Offer Advice About Keeping Homes & Cars Safe
djedzura
For those who don't know, I belong to a few Neighborhood Watch groups in the Bangor area. I've found that they are a great way to stay connected with the people who live around you, but also a great way to stay informed on some of the crime trends taking place throughout the city.
With the invention of affordable video security options such as doorbell and light surveillance cameras, a lot of times you can actually see the suspicious activity taking place on the streets around you, when residents share the footage online.
Recently, I've noticed more people in the area posting images and videos on these Neighborhood Watch pages. Usually it's video of people trying car door handles in driveways, or walking all around properties, checking windows and doors, late at night.
That, coupled with the story we had last week of an alleged burglary suspect who reportedly entered a residence on West Broadway, and assaulted the homeowner in broad daylight, have many people in town on edge and worried.
Bangor City Councilman, Jonathan Sprague, wrote about the uptick in concern on his Facebook Page, earlier this month, saying this:
"Recently there have been several posts on the Fairmount Neighbor's Facebook page about thefts and unknown persons caught on video camera at strange hours, checking for unlocked windows and car doors and walking through yards...Sadly, we do have some issues related to substance abuse disorder, mental health, unsheltered individuals, and the economy, mixed with some just malicious people... Overnight patrol crews are patrolling neighborhoods across the city, including the Fairmount neighborhood, and they can respond quickly to 911 calls to report suspicious behavior, strange noises, or persons who are seen near homes or in yards after dark."
Sprague, who has experience himself with someone entering his home uninvited, went on to offer some suggestions on what citizens can be doing to keep themselves and their belongings safe. Some of the things he suggested were to keep shrubs by windows trimmed back, use exterior lighting fixtures with motion sensors and to consider investing in a security camera, like a Ring doorbell.
Sergeant Wade Betters, of the Bangor Police Department, says that while overall  burglary numbers in the city remain consistent, they do get spikes in car burglaries from time to time. He said one of the best things homeowners can do to protect their cars and homes, and keep their belongings from being stolen is to lock their doors and windows...every time.
"Security systems, deadbolt locks and even something as simple as motion lights are great deterrents. Thieves are on a mission to find things that can be easily taken, so don't make it easy for them. Unlocked cars, home windows and doors provide thieves with an easy way to access to your property."
Another important thing Sgt. Betters says to do is to keep your valuables out of sight!
"This applies not only to things inside your vehicle, but also places like your front yard, doorways, porches and steps. Place valuables in the back or trunk of your car . Bring your bicycle inside or lock it up whenever not in use."
Sgt. Betters says to know you're surroundings, and your neighbors, can be the key to both preventing and solving crimes.
"On a routine basis, walk around your property to make sure nothing's been tampered with.  Check in with trusted neighbors, work as a group to monitor each other's property. If you see a suspicious person or suspicious activity in your neighborhood, report it to your local police department. Should you capture images of a suspicious person(s) on a doorbell or other surveillance camera, report it to your local police."
Sgt. Betters wants to remind folks that the Bangor PD patrol the entire city, 24/7. If you see anything suspicious, don't hesitate to call it in. The Bangor PD Non-emergency phone number is 947-7384.
Read on for the Top 10 Safest Cities and Towns in Maine
Here's the Full List of Missing Persons Cases in Maine
Here's the Full List of Missing Persons Cases in Maine
More From WBZN Old Town Maine