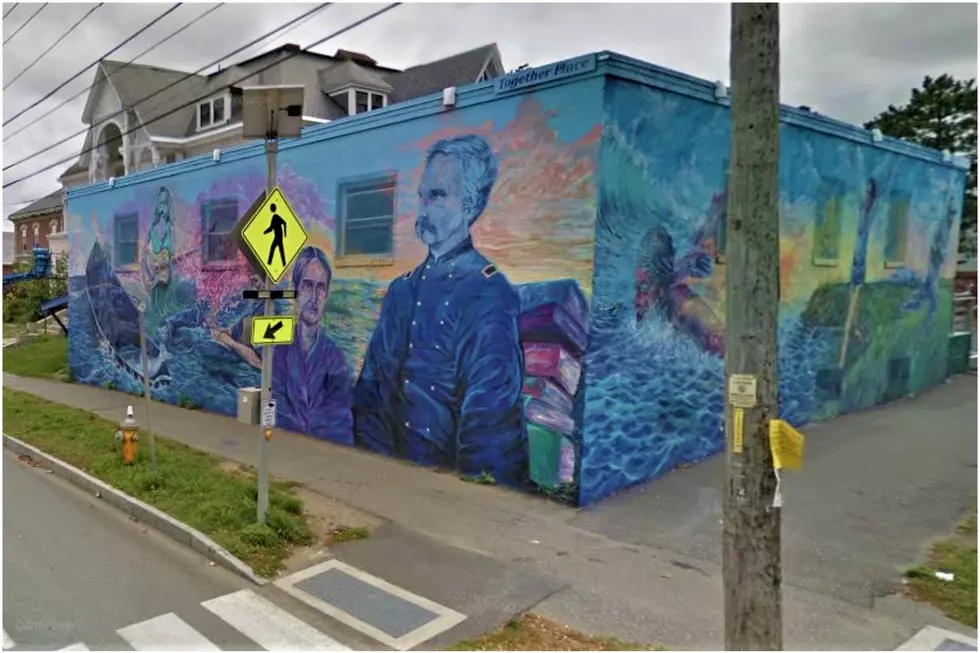 What is that Blue Building on Union Street with all the Murals?
Google
It's more than a beautiful building, because it houses an organization that's changing the lives of many people, everyday.
The bright blue color of the building at the corner of Union and Second Streets, with all the murals of historic Bangor characters, is eye-catching, but doesn't explain the important services provided there. I can't tell you how many times I drove by that building and wondered what it was. An office building? A community center? A social services agency?
In reality, the answer to all of those questions is yes. The Together Place is a peer-run recovery center, that helps people with mental health and/or substance use issues overcome their challenges and live a better life. Mental health issues and addiction often go hand-in-hand, and the folks at the Together Place understand that both need to be addressed, in order for people to get the help they need.
I chatted recently with Executive Director Sean Faircloth about the Together Place, and a book he compiled of his photographs of Bangor. Money from sales of the book will support the programs at the Together Place, or it can be a bonus gift for monthly sponsorships.
Services at the Together Place include: a recovery center, that offers counseling, meetings, and more to help support their clients; employment connections that can help their clients find training and, ultimately, jobs to start the next chapter of their lives; management of a coop housing complex in Bangor; and the 2nd Street Diner, which offers hot food at reasonable prices, that can be purchased using EBT benefits.
So next time you drive by the bright blue building on Union Street, you can smile in the knowledge that it's not just the paint that makes it a bright spot in the city's landscape.
Businesses We've Seen Close At the Bangor Mall
More From WBZN Old Town Maine