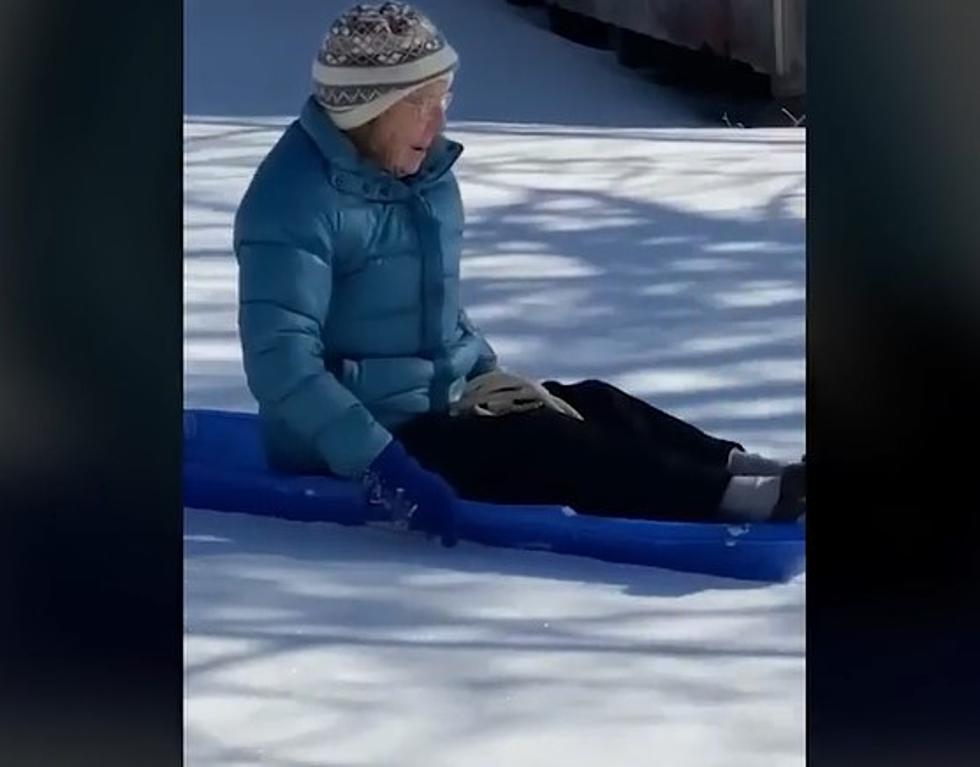 Watch This 99-Year Old Maine Woman Go Sledding
WMTW Facebook Video
On a dreary winter day, this lady will warm your cold, cold heart!
Most days, I barely have the energy to get out of bed in the morning. I have aches and pains that constantly make me a lazy bum, so when you see something that is so inspirational, it is hard to not feel the need to get outside and live every single day like it could be your last. Although it can feel long and tedious sometimes, life truly is short, and tomorrow is never promised.
At 99 years young, Woolwich resident, Geraldine Edgerly, has quite the zest for life. She recently proved that you are never too old to have a little fun.
When some friends decided to go sledding on a snowy Maine winter day, Geraldine threw caution to the wind, and took a few sweet runs down the hill, much to the delight of all who witnessed it. And best of all, she looks like she is having a blast.
We still have a little winter to go, so hopefully, Geraldine can get back out there the next time a big snowfall hits us.
She isn't the only inspiring senior citizen, Last summer, News Center Maine did a profile of 101-year-old Virginia Oliver, who is known as "The Lobster Lady" because she has been at it in Rockland, for the last 93 years.
Cheers to both of these amazing women!
10 Fun Ways to Overcome the Maine Winter Blues
Everyone needs a little pick-me-up during the long Maine winter, so here are some suggestions of activities that might help make the cold weather and short days a little more bearable.
More From WBZN Old Town Maine