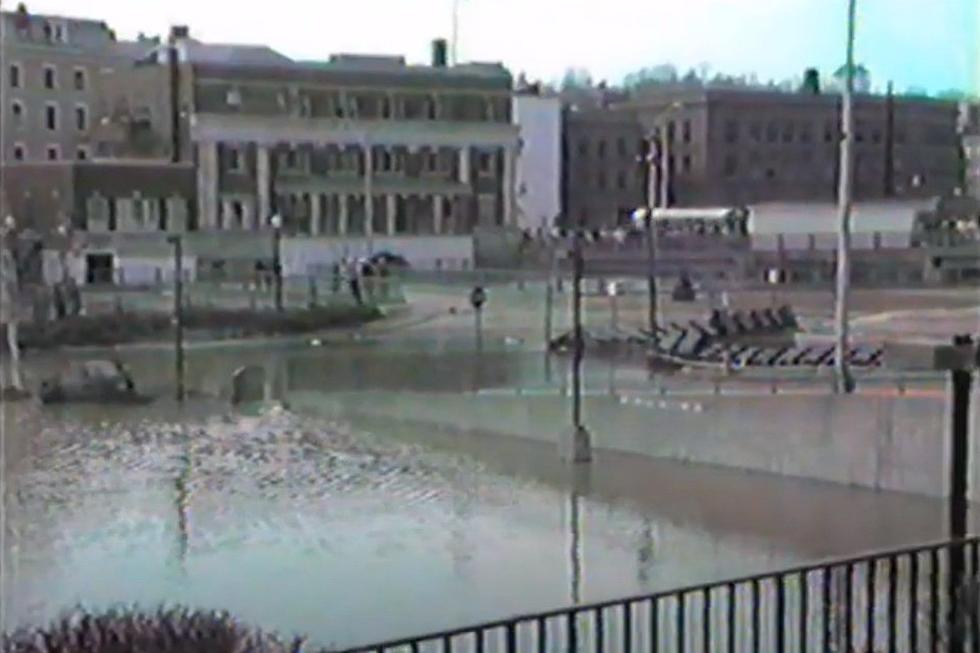 Here we are, Bangor when the winter temperatures start subsiding and we are reaching a point when April gets warmer and brings in a lot of wet weather.  That wet weather could be rain.  It could be snow.  It could be a mix of both.
Either way, that precipitation is going to become liquid eventually.  Then it's going to glide over the frozen ground and have nowhere to go but the nearest tributary, which, in Bangor is going to be in the Penobscot River.
This time of year, Bangor can see flooding in its downtown area, where the Kenduskeag meets the Penobscot. Sometimes it's not so bad but, 1987 saw flooding like one we haven't seen since.
What is interesting about where Bangor is on the Penobscot is that the lower parts of the river are influenced by the tide of the ocean.  During the springtime, this characteristic of the Penobscot can lead to flooding in the Bangor area, especially along the Kenduskeag Stream which meets the Penobscot River in Downtown Bangor.
The historic flood year of 1987 for Downtown Bangor had fairly normal snowpack and temperatures for the winter season until two back-to-back rainstorms hit and caused some pretty destructive flooding.
The video posted on YouTube says that it was filmed April 3, 1987, which shows the flooding the day after the 2nd rainstorm pushed through the day prior.
The AP reported about this flood in 2012 as a remembrance of 25th anniversary, calling the flooding event 'The April Fool's Flood' and a 'once in 500 years' kind of flood.
Right now, river levels look good across the State of Maine so, we can anticipate no flooding in Downtown Bangor this April Fools Day.
25 Bangor Then and Now Photos From Google Street View
Take a look at how Downtown Bangor, the Waterfront, State Street, Stillwater and more areas of Bangor looked years ago compared to today using Google Street View archives.
25 More Bangor Then and Now Pics from Google Street View
25 more comparisons of how Bangor has changed using Google Street View's time machine. Take a step back in time and check out the changes on Bangor's busiest streets and quieter side roads has seen since 2007.
80s Movies That Could Never Be Made Today
More From WBZN Old Town Maine