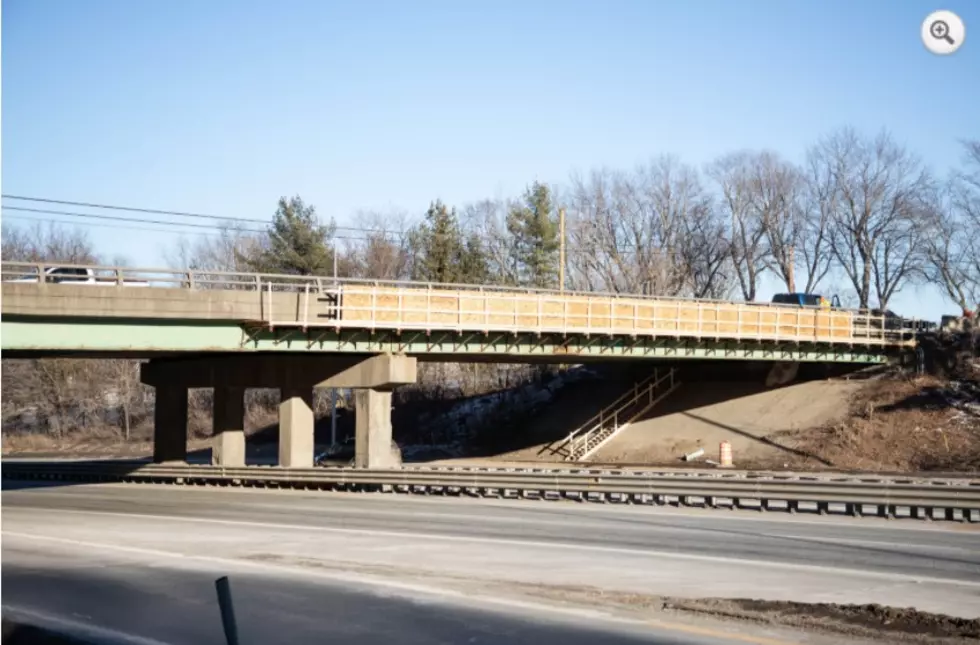 Update: Bangor's Ohio Street Bridge Project
Ohio St. Bridge in Bangor, maine.gov/mdot/projects
It's getting closer to completion. That's the word from Nathan Pukay, Project Resident from the Maine Department of Transportation about the Ohio St. Bridge Project in Bangor.
The Project, which began in late February, just as the Covid-19 Pandemic hit our state, has seen traffic rerouted along Union St., with detours set up at Westland St. and 16th. But this past week's windstorm knocked a power line down across Westland, taking one of those detours out of commission completely.
The Weather is something that has delayed the project a bit. We're told the MDOT had hoped to open traffic back up along the bridge, at least to one lane, by the beginning of the school year. But crews were delayed. However, they're making good progress, Pukay says, and hopes to have the bridge open to traffic within the next two weeks.
According to the MDOT website, the project was originally scheduled to be completed by October 30th of 2020. But Pukay says it will likely be closer to the middle of November.
Pukay says the when the bridge initially opens back up for traffic, there will still be some one lane closures, on the bridge itself and on the I95 ramps that surround it. These will be mostly to remove construction materials and finish up some minor project details.
As someone who lives nearby to the project, I can tell you my neighbors and I have been excited to see the crews laying the pavement down, and to watch them start to clear the area of the bridge. We'll all be happy to have Ohio Street opened back up again.
Enter your number to get our free mobile app
These Are The Six Most Dangerous Jobs In Maine
More From WBZN Old Town Maine