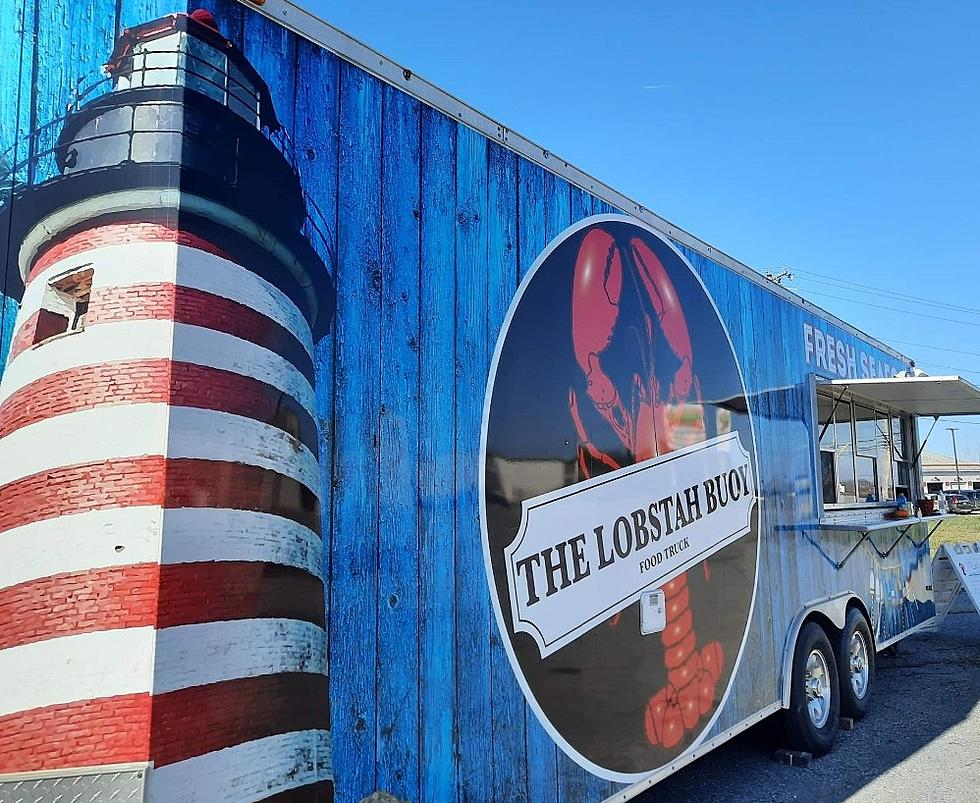 'The Lobstah Buoy' Food Truck Opens For The Season On Monday
Permission Via The Lobster Buoy
Hey Bangor, it's food truck season once again!!
I have a true obsession with food trucks. My dream is to have my own reality TV show, where Sarah and I travel the country and sample all kinds of food and give our opinions. Since that probably won't happen, luckily for all of us, Bangor has so many options to sample cuisine. While we wait for the trucks on the Bangor Waterfront to get rolling, one of the best around is ready to go, next Monday.
The Lobstah Buoy, located at 268 Odlin Road in Bangor, right across from Tim Horton's, is ready to open for its 6th season, this coming Monday, April 11th. They will be open weekdays, from 11:00 am - 5:00 pm. The hours are subject to change later in the season, but for now, it's time to eat! I drive 3-95 home each and every day after work, and always pass by this amazing food truck, and when the craving hits, I pull into the parking lot and grab lunch on my way home.
There is nothing like fresh Maine lobster, and The Lobster Buoy uses only fresh, never frozen lobster. The menu includes a variety of seafood and non-seafood selections. You can get lobster rolls in three sizes, baby buoy 2oz, quarter-pound and half-pound. Also on the menu you will find fried whole belly clams, clam strips, fish n' chips, crab rolls, sea scallops and shrimp. All seafood selections include fresh cut fries and cole slaw. On the non-seafood menu they serve up cheeseburgers, hot pastrami and red hot dogs. Got a sweet tooth? They also offer whoopie pies, and or strawberry shortcake for dessert.
"Greater Bangor's Original Fresh Shucked Food Truck!" is ready to "roll" for the upcoming spring and summer season.
Answer These Lobster-Based 'Jeopardy!' Questions
Test your 'Jeopardy' skills by trying to answer over 20+ questions based on lobsters. Can you get all of them?
The Best Restaurants in Downeast Maine for Lobster
So when your hungry out-of-state relatives or friends come to our great state, where do you take them for a mouth-watering lobster dinner?
The answer to that often asked question will be top of mind for a lot of Mainers this season, as thousands of tourists, relatives, and friends drive hundreds if not thousands of miles to take in the sights and eat what our state is most famous for, lobster.
Whether it's a lobster salad, in a hot dog roll, a broiled tail, thrown into a pot of boiling sea water, or god forbid, made into a lobster poutine, people near and far crave it, and as soon as they make it into this neck of the woods it'll be what they have for dinner that night.
While each of us already have a few favorite snack bars, take-outs, and restaurants in mind, it would be wrong of this author to pass along those personal suggestions. So, we're going to
rely on the reviews
of TripAdvisor to point our visitors in the right directions. We've focused on the Ellsworth and Mount Desert Island area, and here is what we found as we count our way up to the #1 most recommended place for lobster Downeast.
More From WBZN Old Town Maine