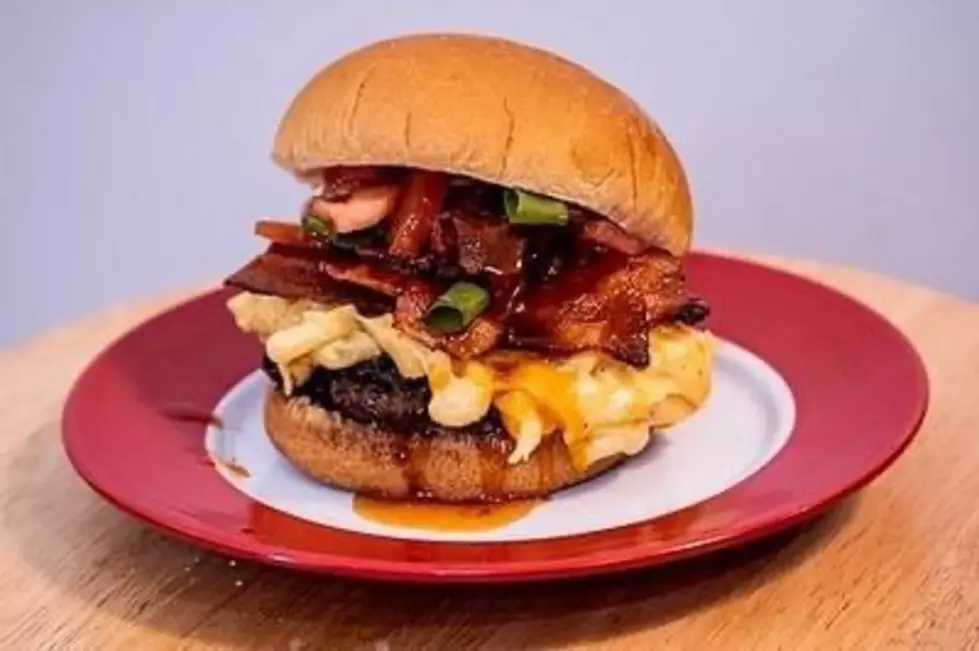 Another Delicious New Food Truck Is Coming To The Bangor Area
Permission Via Delanie Brownlee
Got a craving for a mouth-watering burger & fries? FWOB, a new food truck opening soon, delivers the goods!
I absolutely love food trucks, so when I find out there is a new one in the area, I MUST try it.
FWOB is... 3 Friends. 1 Truck.
Three good friends got together and decided to live out a dream, and open their own food truck, and after lots of preparation and planning, they are ready for a big grand opening!
The FWOB grand opening weekend will take place at Katahdin Brew Works , in Patten, on the following days:
Friday, July 22nd: 4 PM to 8 PM
Saturday, July 23rd: 11 AM to 8 PM
Sunday, July 24th : 11 AM to 3 PM
Their plan for the future is to set up shop in Orono, in the very near future. We will definitely let you have all the details as that date gets closer,
What's on the menu? Here is a look!
"The Girl's Best Friend Burger"- A burger topped with homemade buffalo dip, caramelized onions, bacon and lettuce.
"The Girl's Best Friend Fries"- Loaded to perfection with buff dip, bacon and drizzled with ranch dressing, we can't say enough good things about these babies!
"The It's Complicated Burger"-A taco style burger topped with colby jack cheese, lettuce, chipotle tabasco, cilantro lime crema, nacho cheese Doritos and homemade guacamole!
"The FWOB Burger"-A smash burger with two slices of cheddar cheese, bacon, lettuce, tomato, onion, pickle and the main character, our signature FWOB Sauce.
"FWOB Fries"-These come topped with ground beef, cheddar cheese, lettuce, tomato, onion and pickle, and liberal amounts of FWOB Sauce!
"The Swipe Right Burger"-This comes with a smash burger patty, cheddar cheese slices, FWOB's peach bacon jam, a BBQ sauce drizzle and some Humpty Dumpty BBQ chips on top.
"The Friendzone Burger"-A smashburger style patty topped with homemade mac and cheese, bacon, chopped tomatoes, scallions and drizzled with a sweet chili sauce.
Check out their grand opening in Patton July 22nd-July 24th, and look for their move to Orono soon.
25 Food Festivals of Maine
Take a tour of Maine -- while taking in what makes Maine -- in the year-round festivals offered all over the state. From great Maine seafood and fish to delicious sweet treats to those odd and unusual Maine pride products, here are 25 festivals that Mainers put on to celebrate the great things of Maine with the community.
More From WBZN Old Town Maine