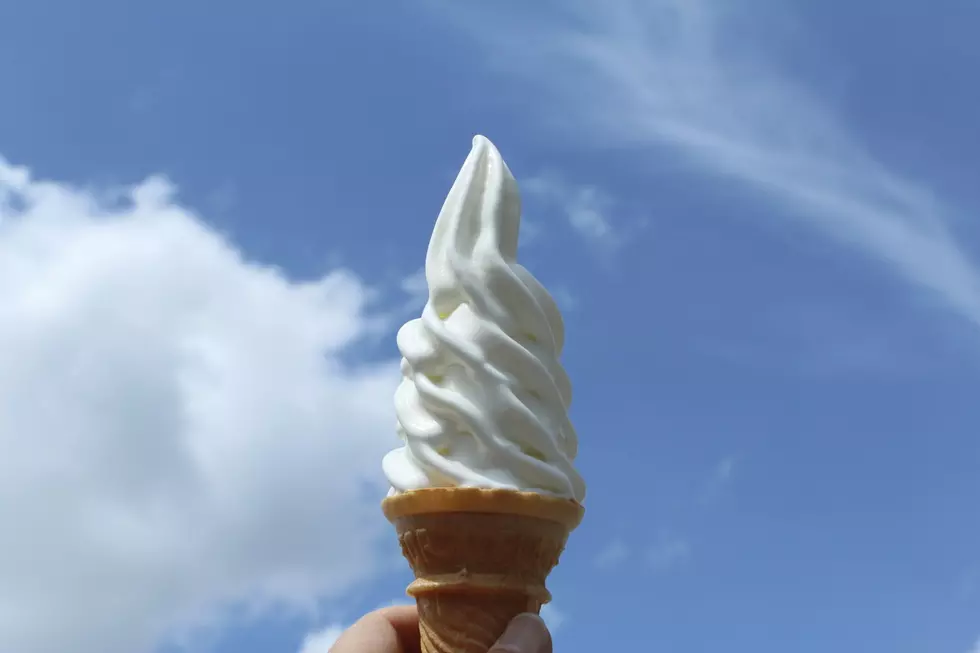 The Best Ice Cream Stand In the Land Is … Spencer's!
ranmaru_
Earlier this week, we put a poll up about the local ice cream stands in the area.  Right now, many have opened or plan on opening for the season and we took advantage of the topic 'of the week' and wanted to see who you would pick out as your favorite place, Bangor.
After 1,722 votes, the Bangor area was given a hard decision to make: pick and vote for your favorite ice cream stand around.
Here are the results:
#5. Jimmy's (No. Main, Brewer) 6% of the votes
#4. Fielder's Choice Ice Cream (Odlin, Bangor) 10.1 % of the votes
#3 Gifford's (Broadway, Bangor) with 16% of the votes
#2 The Dairy Port (Bucksport) with 19.8% of the votes
The middle part of the week and a few days in the voting these standings looked very different.  But, only one could come out on top and that is...Spencer's Ice Cream out of Bradley!
#1 Spencer's (Food Truck) with 26% of the votes
Spencer's Ice Cream has a brick-and-mortar store located in Bradley but also has an iconic Bangor food truck and, apparently, quite a fanbase.  Young entrepreneur, Jack Watkins, is rockin' this business with ice cream sold all over the area with his own store, his food truck and by selling in area grocery and convenient stores.
Lucky for them they have the food truck because what made them qualify to be a part of the 'ice cream stand' contest was to have a window/stand to walk up to from which the ice cream is passed through and served.  Nowadays, Spender's is using a side window for drive-thru BUT the food truck that they haul around definitely made them qualify in our book.  Congratulations, Spencer's!  Well deserved!
The Dairy Port announced their opening date, April 3rd, this past week along with a cool contest to get some free ice cream from them, so it's great to see them at the #2 spot and it looks like there will be plenty of people awaiting their opening date of
Gifford's opened last week and kicked off the idea of the whole competition.  So, thank you Gifford's for inspiring us to put this together and to see you rank in the top 5 of the contest while also partnering with the Boston Celtics to become the maker of their official ice cream!
Fielder's Choice Ice Cream and Mini Golf in Bangor, which replaced where Blackbeard's USA used to be, made the top 5 as well!  We saw so many people rave about this Maine based ice cream and the best part is you can get it every day of the week! Congratulations, Fielder's Choice!
And a final congrats goes to Jimmy's Ice Cream and Grill in Brewer.  This iconic ice cream stand is always a much anticipated opening for ice cream season and has become one of the unofficial official rites of Spring.  Cheers to you, Jimmy's!
Congrats to all of the winners and fans.  Now, go celebrate by completing a bucket list for this ice cream season by visiting every ice cream stand in the area!
Ghost Kitchens of the Bangor Area
Winerie's of Maine
12 Ways to Wear Maine
More From WBZN Old Town Maine