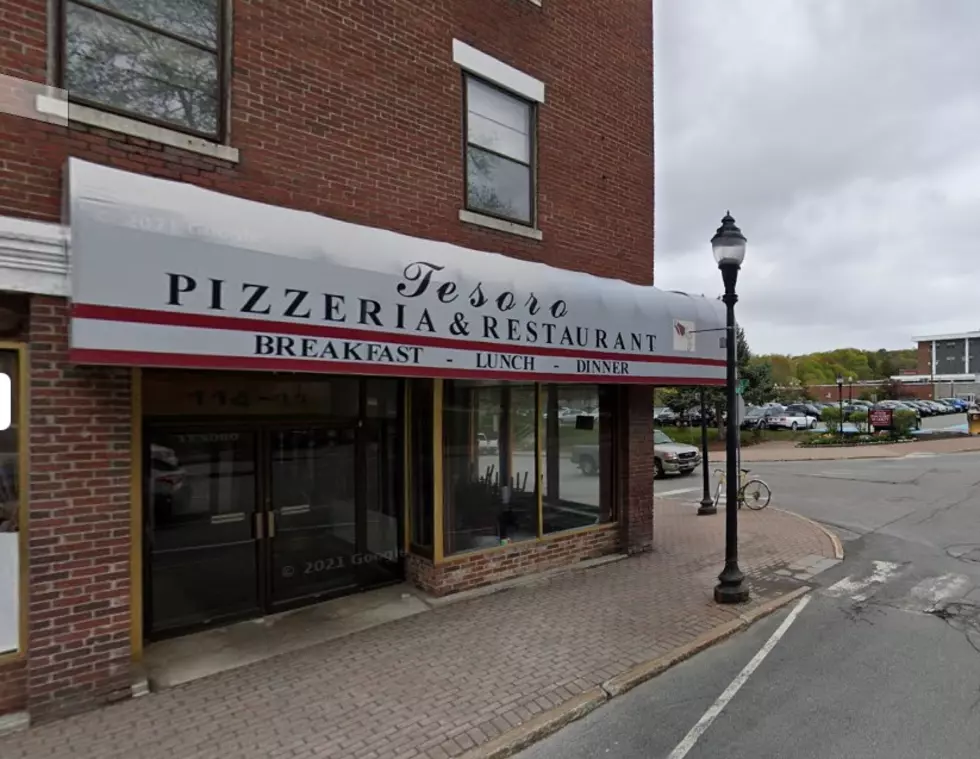 Tesoro's In Bangor Will Hold A Grand Re-Opening September 13th
Google Maps
Delicious Italian cuisine is back in Bangor!
Due to some unfortunate circumstances, the owners of a popular Downton Bangor area restaurant had to put it up for sale, now the doors are open again, with a plan to have a grand re-opening.
Just over three years ago, Tesoro New Italian Restaurant re-opened its doors under the new ownership of Johanna Harvey, at 118 Harlow Street, in Bangor, and ever since then, it has proved to be a beautifully remodeled, delicious hot spot for authentic cuisine, with amazing pizza, pasta dishes, desert, and much, more.
Earlier this year, Harvey explained her need to sell, because of health issues.
New owner, Brian Pelletier has purchased Tesoro, and is ready to have a grand opening celebration.
Enjoy the same great food, same great prices, but with new expanded hours. The doors are already open for business.
The grand reopening is happening on Tuesday, September 13th, from 3pm-9pm.
That entire week they are are offering 10% off appetizers all week.
Everyone who eats in will also have their name put into a drawing for a chance to win a free large 1 topping pizza. One winner will be picked each night all week long, with 6 winners in all.
They are now open Tuesday-Sunday, from 3pm-9pm, for dinner and will also be opening early for lunch, every Friday-Sunday, from 11am-4pm
Also every night from 7:30-8:30, is dessert hour, where all deserts are 10% off.
Our Picks for Bangor's Best Date Night Restaurants
First date, or hot date, these are our favorite spots in the Bangor area, to wine and dine your sweetheart!
More From WBZN Old Town Maine