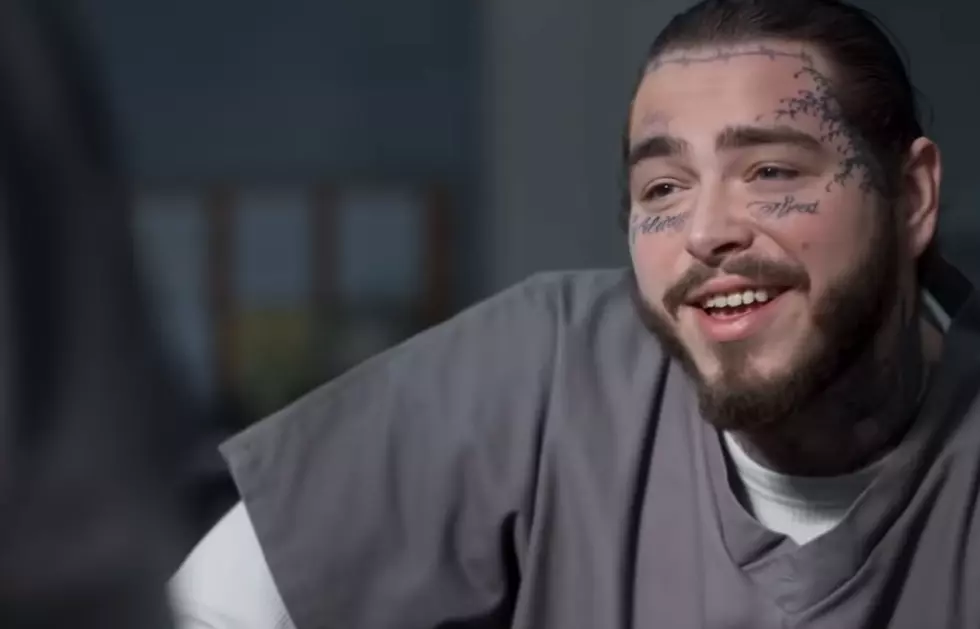 Post Malone Stars In New Mark Wahlberg Movie On Netflix
YouTube: Netflix
You can now add "movie star" to the list of Post Malone's accomplishments. That's right, the musical sensation teamed up with none other than Mark Wahlberg and Netflix to make a movie that comes out this March. It's called "Spenser Confidential" and according to MSN.com, this movie is chalk full of stars!
"Mark Wahlberg plays the titular Spenser, an ex-cop finally on his way out of prison — as we find out later in the trailer, he was framed by a group of corrupt police officers. Once back on the outside (Boston, that is), Spenser finds himself teaming up with an unlikely group including his former mentor (Alan Arkin), talented boxer Hawk (Winston Duke), and his ex-girlfriend (Iliza Shlesinger) to seek justice against the men who previously wronged him."
In a total stretch of character (I'm kidding) Post plays a prison inmate who has it out for Wahlberg's Spenser. From the trailer we see, however, that Post quickly gets his rear-end handed to him, which must have been a fun part of the movie for both men to shoot. The bonus for Malone is he didn't have to cover up his face-tats as they only added to his on-screen persona.
Look for "Spenser Confidential" to be released March 6th on Netflix. And since the movie is based on a collection of books about Spenser, perhaps we'll see more from Post in the future?
More From WBZN Old Town Maine