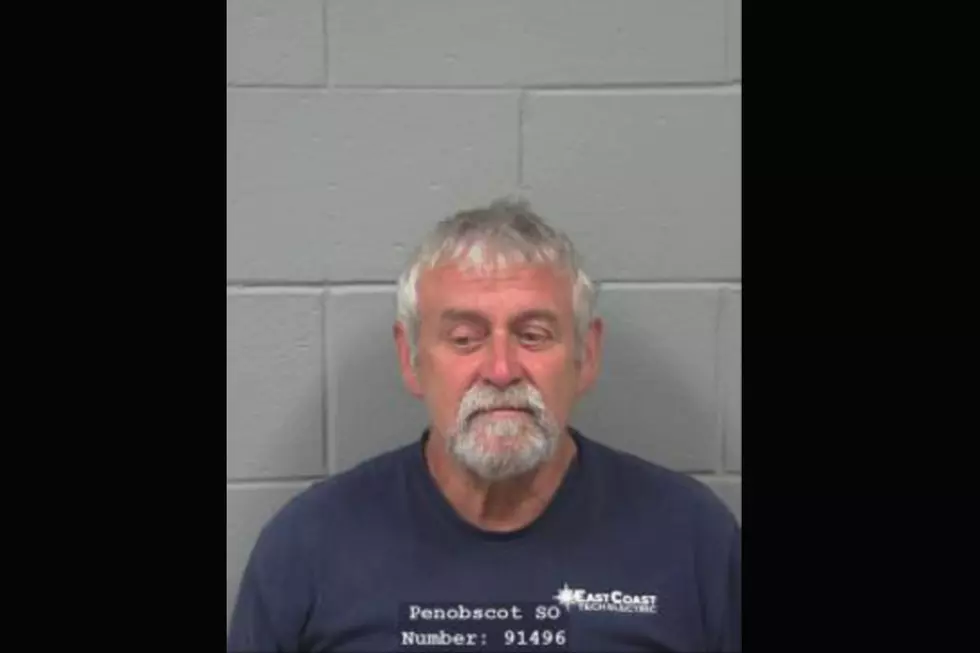 Orono Man Charged in Defacing LGBTQ+ Pride Barriers in Bangor
Penobscot County Jail
An Orono man faces charges after police say he defaced several cement barricades painted with rainbow colors in support of the LGBTQ community.
Paul Melanson, 61, was charged with criminal mischief.
Using surveillance video, Bangor police discovered a full-size truck had been used in the commission of the crimes, which took place on Saturday morning. On Monday, detectives interviewed the truck's owner, Melanson, and charged him with the misdemeanor.
The barriers are owned by the city of Bangor and were placed around outdoor seating areas at several downtown restaurants -- including 11 Central, Black Bear Brewing, Pepino's and Happy Endings -- for added safety.
Earlier in the summer, many of the barricades were approved to be painted with rainbow and/or similar colors in support of the LGBTQ community.
Bangor police said they have been in touch with the Maine Attorney General's Office about whether the crime could be considered a "hate crime" as it potentially was motivated by bias.
In 2007, Melanson was at the center of a legal battle over whether a transgender student could be barred from using the girls' bathroom at the Asa Adams School in Orono.
Melanson allegedly encouraged his grandson, who attended the school, to follow a transgender student, Nicole Maines, into the girls' bathroom. Melanson then took the issue before the Maine Human Rights Commission, filing a cross-complaint over Maines' access to the girls' bathroom.
After the complaint, school officials asked Maines to use a staff bathroom.
A subsequent court fight ended when the Maine Supreme Judicial Court ruled in 2014 that the school violated the Maine Human Rights Act by forcing Maines to use the staff bathroom. The court ruled that schools could not prohibit transgender students from using the bathroom consistent with their gender identity.
---
Do you have our free app yet? If you don't, give it a try. It lets you listen to us anywhere. You can hear to all your favorite songs, plus keep up with everything we're doing here at the station. If you want, we'll even send you alerts when something new happens. There are prizes to win and fun to be had. Just enter your mobile number in the box below, and we'll shoot you a link so you won't miss a thing.
Enter your number to get our free mobile app
KEEP LOOKING: Here are 33 LGBTQ+ charities that need your donation
More From WBZN Old Town Maine