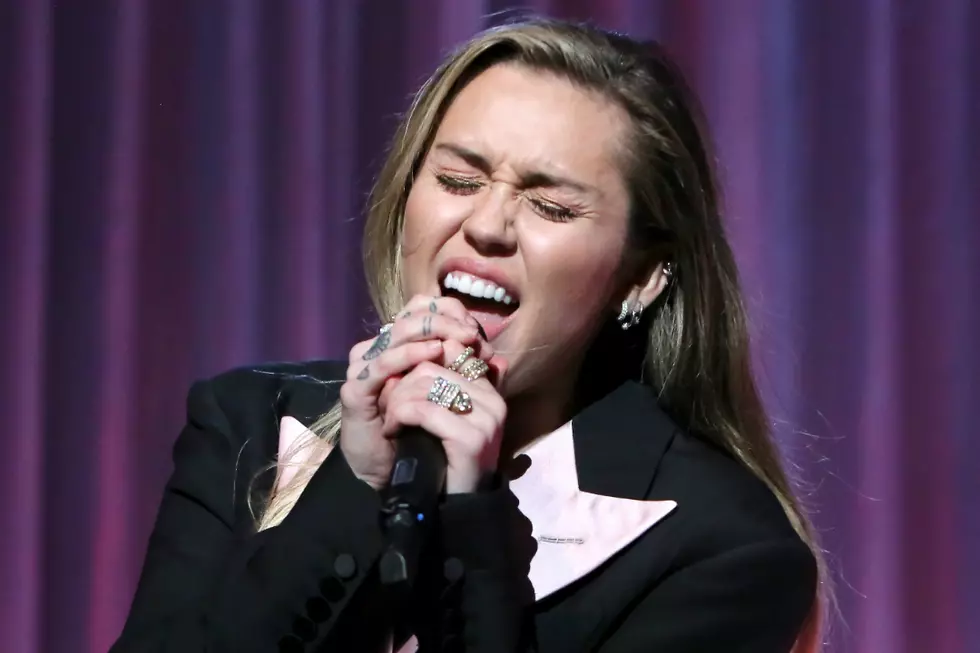 Did Miley Cyrus Just Leak Her Album Track List and Release Date?
Rachel Murray, Getty Images
Miley Cyrus seemingly announced her new album's track list and release date during a recent Instagram Live.
After dropping the breakup track "Slide Away" in August, fans have been eagerly waiting for the singer to release new information regarding her forthcoming LP, She Is Miley Cyrus — and now, we finally got more details. On Sunday (October 20), Cyrus leaked all the songs that will be featured on the album after she accidentally showed a whiteboard with what appears to be the track list and a November 23 release date.
But that's not all! She also confirmed a long-rumored collaboration with Shawn Mendes called "Play With Fire," as well as another track with rapper Cardi B titled "Naked."
Check out alleged full She Is Miley Cyrus track list below.
1. "Sagitarius"
2. "Mother's Daughter"
3. "Slide Away"
4. "Party Up The Street"
5. "American Dream"
6. "Naked" feat. Cardi B
7. "Golden G String"
8. "Mary Jane"
9. "Victoria"
10. "Cattitude"
11. "Bad Karma"
12. "Play With Fire" feat. Shawn Mendes
13. "Coldblood"
Over the summer, the pop star discussed her upcoming album in an interview with Elle.
"My record is called She Is Miley Cyrus," Cyrus explained. "'She' does not represent a gender. She is not just a woman. 'She' doesn't refer to a vagina. She is a force of nature. She is power. She can be anything you want to be, therefore, she is everything. She is the super she. She is the she-ro. She is the She-E-O."
Meanwhile, Cyrus' album track list and release date isn't the only thing making headlines. During the same Instagram Live, she also shaded Liam Hemsworth and made some questionable comments about her sexuality. She told fans "you don't have to be gay" because "there are good men out there," which implies being gay is a choice. (It isn't.)
20 Things You Didn't Know About Miley Cyrus
More From WBZN Old Town Maine