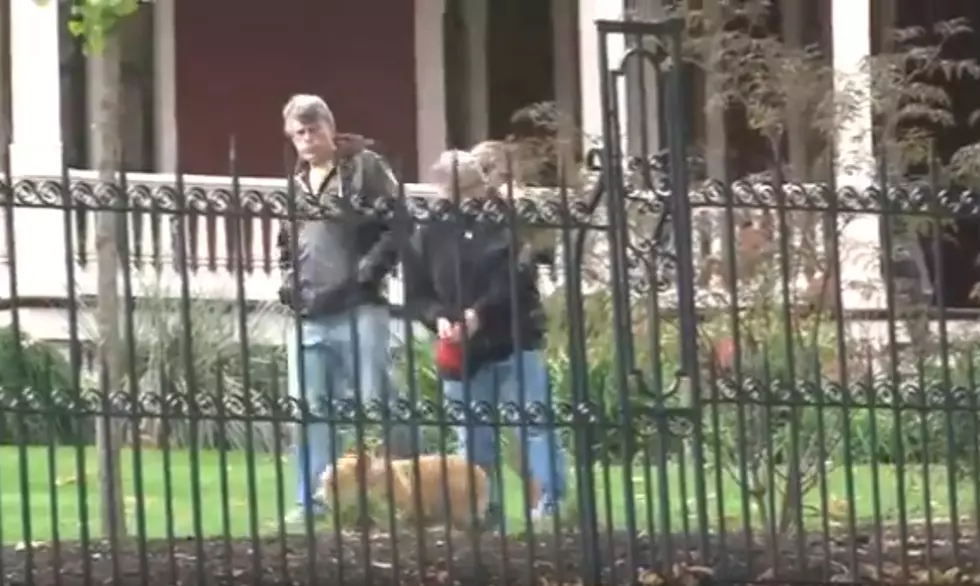 In Rare Video, Sightseer Spots Stephen King At Home [VIDEO]
Mark Linn* via YouTube
The sad truth is that of the thousands and thousands of tourists who stop by Stephen King's house in Bangor, very few ever get to see the man himself.
Well, one lucky fan on a recent (July 23) trip to Bangor spotted the author walking the grounds of his West Broadway mansion.
Plus, the video also captures King's wife, Tabitha, walking an unidentified Corgi. We know it's not Molly "the Thing of Evil." She's a different color. We think it might be Molly's "sister," Vixen, "the Thing of Good."
That must have been a great surprise for YouTuber Mark Linn, who thought to grab his camera and take a short video, which you can watch above.
You can tell King and his crew know they're being filmed, but just go about their business. It's part of the price of fame, after all. We're sure they're used to the public eye.
More From WBZN Old Town Maine