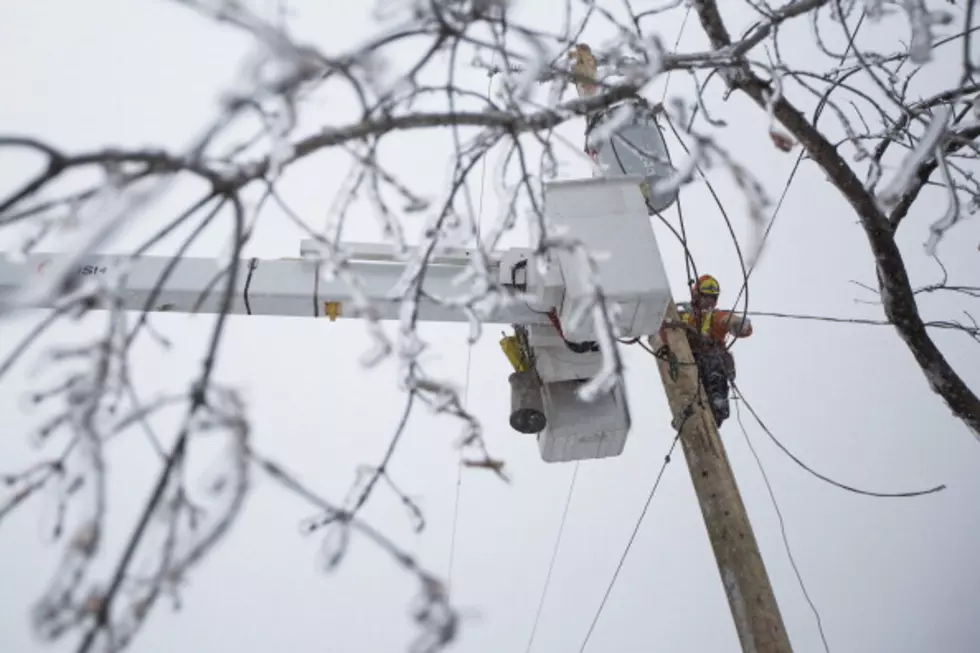 How The Ice Storm Of 1998 Changed My Life Completely
Toronto Star via Getty Images
21 years ago this month, I was home, on Christmas break, from my first year of studies as a Theater Major at the College of Charleston in South Carolina. I was set to return to school on a flight leaving from Bangor International Airport that next day, so that I could play my part in a college production of True West, that was to open that weekend.
And then the storm hit. And for the first time in as long as I could remember, the airport closed.
Ice was everywhere, and it seemed like power was out all over the state! It looked like something out of a post-apocalyptic movie. Darkness, save for the glisten of the moonlight on the snow and frozen branches. Pretty much everything was closed. I found it amusing that the Bangor Daily News still went to print. It was less amusing, however, when they dropped the stack of papers in front of my parent's house in Orono, and my mom suggested I go out with my little brother to help him with his paper route. We had to literally scoot, sometimes on our butts, along the streets, because they were so slick.
And since we didn't have a generator or back up heat, as the temperature in the house dropped, my two brothers and my sister and I all huddled together on the biggest bed in the house, and listened to the one media outlet that still had power- a local radio station that typically followed a talk-radio format. The DJ's at this particular station were snowed and iced in at the station, and had made the decision, since they were the only place around with power, to just keep broadcasting, despite their lack of breaks, or sleep and fueled only by coffee and what they could scrounge up from office drawers and vending machines.
My family sat around that battery operated radio, completely enthralled with what unfolded over the course of the next two days. c As the hours passed, and crews worked desperately to restore power, to little avail because the conditions were so treacherous, the DJs started to field phone calls from listeners in need; a mom in Carmel was running out of diapers and food. An elderly couple in Dedham was running out of wood for their wood stove.
And then something magical happened; people started calling in to help. A guy with a snowmobile and some spare wood wanted to know how to get it to that couple in Dedham. A family in Carmel, with extra diapers called in to arrange a meet up, to help that mom in need. People in need were being connected with people who wanted to help, all by the power of radio. And the DJ's got to be the middlemen, and made those connections possible. And they were doing it, all while keeping people entertained and keeping their morale up!
It was amazing, and I wanted to be a part of that.
In that moment, my plans to act and write and produce in Hollywood took a bit of a detour, and were replaced with a real yearning to both entertain, but also help, through the power of a radio signal. I eventually made it back to school, and got to perform in the play, although they did have to delay the show opening by a weekend. But it all ended well. And ultimately, led me here, to the Z. So, you can all thank the Ice Storm of '98 for bringing me your way!
More From WBZN Old Town Maine