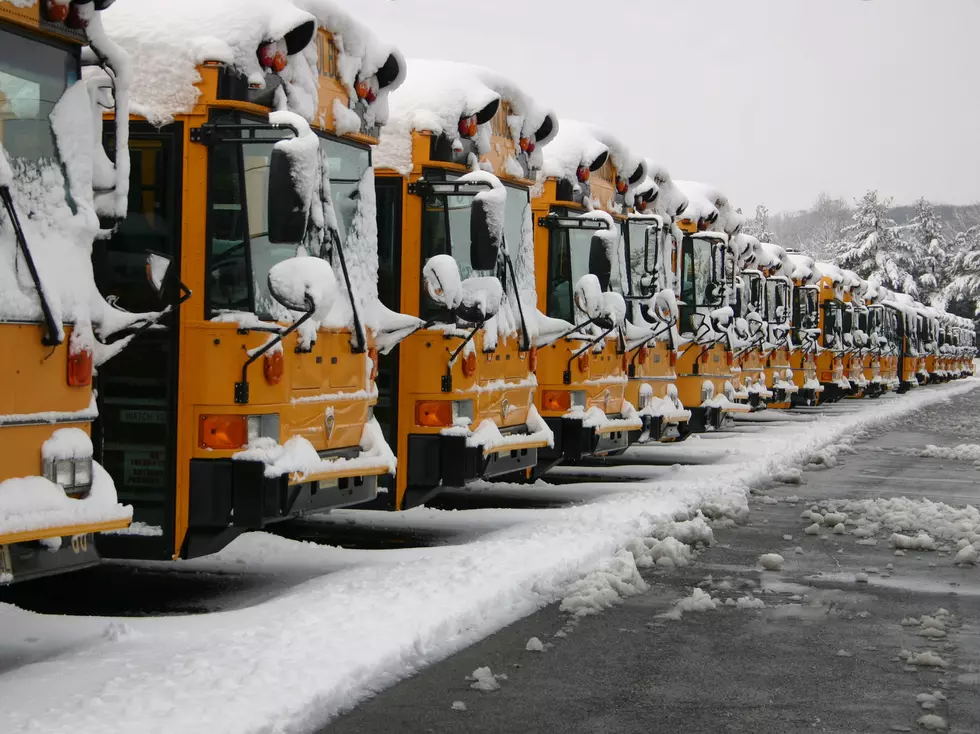 Here's Bangor's Plan For Schools When Snow Days Run Out
dlitch
Things have certainly changed since most of us were in school. It seems like they never canceled except when the most massive of winter storms were predicted.
When then Covid hit, the idea of "remote learning" was introduced. For a moment, many schools looked to benefit from this new idea and suggested remote days instead of snow days, when the weather was bad. The thought behind this being that kids and teachers could be sure they wouldn't have to go to school longer in the summer if the winter season was particularly brutal. But that led many to voice their outrage at the idea that snow days would no longer be a thing. So they nixed that.
Seemingly having learned their lesson, Bangor Schools actually upped their number of allotted snow days to 5. But they've also put into place a contingency plan so that they won't have to extend the school year too far into June if they go over their allotted number of days.
Superintendent of Bangor Schools, James Tager, says while they have not yet used all 5 of their allotted snow days, (they're at 3 right now) they want to establish a plan, on the off chance that they do.
"As we approach this potential milestone, principals are working with teachers to prepare packets for younger students and assignments that work with Google Classroom's ability to work offline for students who have internet connection issues or power outages. During remote learning days, lunch will be provided for students at William S. Cohen School, James F. Doughty School, and Downeast School between 11:30 am and 12:30 pm."
Tager says the Bangor School Department will continue to carefully consider calling each and every snow day that's left, to ensure the safety of students and the staff.
How to Create Fun On a Snow Day For the Kids at Home
Before you hear, "I'm bored," here are some suggestions for creative ways to have fun with the kids on a snow day.
More From WBZN Old Town Maine