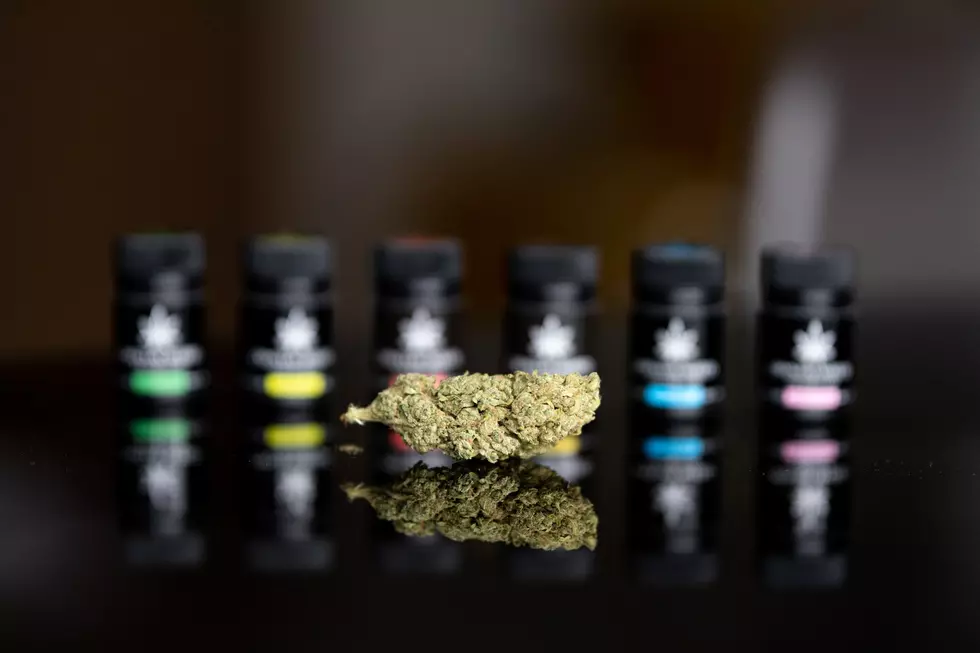 Mainers really do love their weed.
The debate will go on for ages about whether cannabis is good or bad for you. Some folks think it's all a bunch of hooey, and others will try to convince you that it's the cure-all for nearly every condition under the sun... A miracle drug completely misunderstood by the populace at large. More likely, the truth lies somewhere in the middle.
As long as there's weed, there will always be a need for grocery stores. No doubt about that...
But since Maine legalized cannabis for recreational use in 2016 and the legalities surrounding the retail side were finally hashed out, Mainers began spending big bucks on weed. It's now the most valuable cash crop in Maine. Can you think of anything else in Maine that sells for $2000-$3000 a pound? Baby eels are close, but not quite.
A quick Google search reveals startling stats about Bangor.
Now, this is unofficial research done by yours truly, but a quick search online implies that just within Bangor's city limits, there are nearly two dozen businesses that sell cannabis flowers, edibles, and concentrates. and additional Google search shows that there are only about half a dozen major chain grocery options.
We have three Hannaford locations, one Shaw's, as well as Target and Walmart. Yes, there are some smaller places to, like the Natural Living Center. But ironically, there's a medical dispensary pretty much next door. In essence, cannabis stores outnumber grocery stores by almost 4 to 1.
There are plenty of smaller grocery stores too, but it still probably wouldn't come close.
With the state also reporting that sales of cannabis are still very much on the rise, even despite having all these various locations just in Bangor. It would seem there is plenty of business to go around. But maybe this does a give a strange glimpse into where the priorities are for at least one group of Mainers.
But as long as there's weed, there will always be a need for grocery stores. No doubt about that...
These weed strain names could also double as names for race horses, amirite?!
45 of the Funniest Weed Strain Names in the Maine Market Right Now
There are no boundaries when it comes to giving a strain its title, so the names you stumble upon on dispensary menus can be quite humorous.
Let it All Hang Out, These Maine Resorts are Completely Nude
These Are the Fun Things to Do In Corinth. Sort of...
You'll be entertained, I assure you.
More From WBZN Old Town Maine