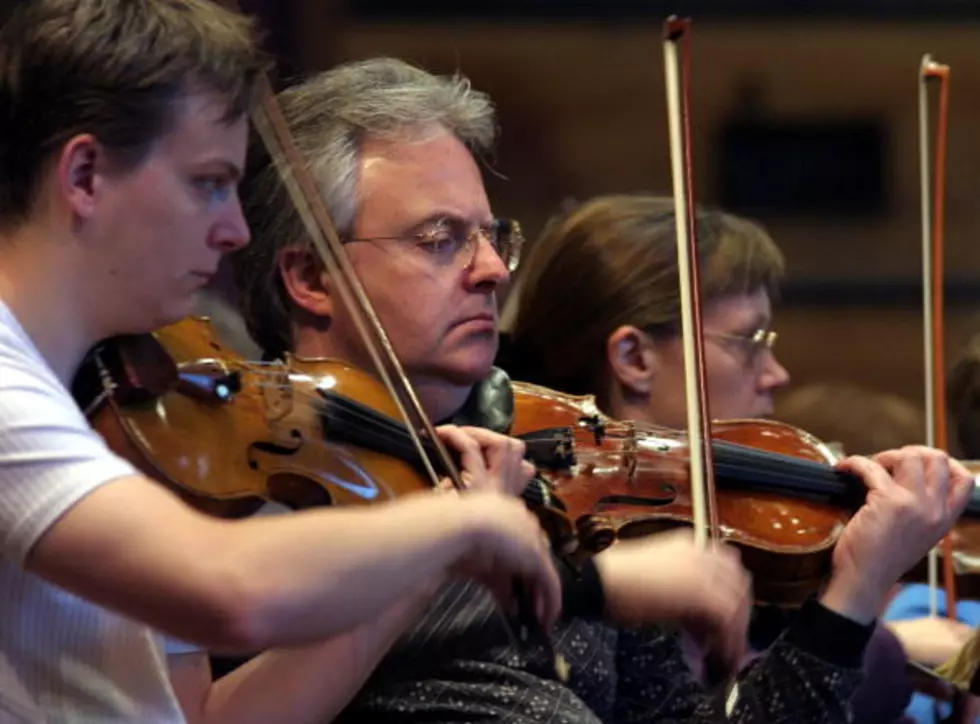 Great Items to Bid On Now for Bangor Symphony's Online Auction
Photo by Michael Bradley/Getty Images
Help a longtime Bangor organization by bidding on some incredible items for the Bangor Symphonics' Online Auction happening now.
Tens of items are available to bid on now to raise funds for this local organization, which will be open for new bids until March 20th at 10 P.M.
Check out some of the things you can bid on right now:
Item #132: A signed copy of Stephen King's 'It' hardcover book
Item #140: A pack of Rocca Delle Macie's 2015 Vintage Tuscan Critical Darlings Wine donated by Bangor Wine & Cheese
Item #143: An afternoon outing to check out art at the Zillman Art Museum at Harlow Street in Bangor with a wood-fired evening dinner at Blaze in Downtown.
Item #146: Drums lessons with local instructor Andrew Clifford and a practice pad and drumsticks.
Item: #149: A Hallowell one night get-away with breakfast for two and spending cash.
Item #150: VIP tickets to a 2021 or 2022 Waterfront Concert, which includes shows at Bangor or Westbrook for the summer season 2021 or 2022 as well as parking, private entrance, VIP club access and service right at your seat at the show.
Item #151: Tuition waiver for an EMCC course and a gas card
Item #155: Seven hours of handyman time to help with a project that needs a little expertise.
Item #163: $300 gift card for Cyr Northstar Tours to be used towards a little getaway of your own.
Item #171: $200 gift certificate for a custom tattoo from Forecastle Tattoo.
Item #176: A personal, online two-hour cooking class to learn a brunch meal, a pasta meal or a gnocci and winter citrus salad meal.
For more information about the auction, raffles and the Bangor Symphony Orchestra's long history here in Bangor, visit bangorsymphony.org.
Winerie's of Maine
Ghost Kitchens of the Bangor Area
12 Ways to Wear Maine
More From WBZN Old Town Maine