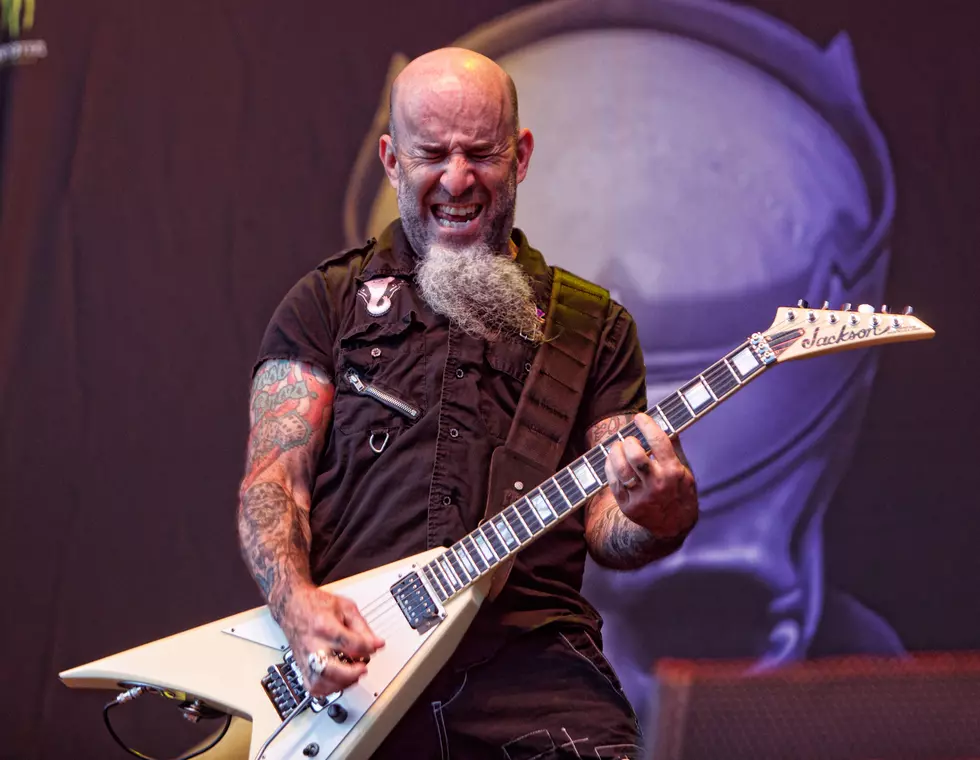 Anthrax Guitarist Swings 'Shining' Ax While In Bangor
Monty J. Rand
The axman of Anthrax got to swing a different type of ax around while the band was in town.
Anthrax guitarist, Scott Ian, is a huge fan of Stephen King. While the band was in town over the weekend, Ian took full advantage of being in the real Derry, Maine. While visiting in downtown, he stopped by Gerald Winters and Son to check out some Stephen King rarities.

Ian couldn't resist swinging around one of the original axes Jack Nicholson used in the film adaptation of The Shining.
Anthrax performed last Friday on the Bangor Waterfront as a part of the Impact Music Festival. The three-day music festival supports suicide prevention efforts and seeks to raise mental health awareness. A portion of ticket sales went to the Maine based organization, Music Matters. The nonprofit organization focuses on mental health awareness, education, and suicide prevention.
More From WBZN Old Town Maine