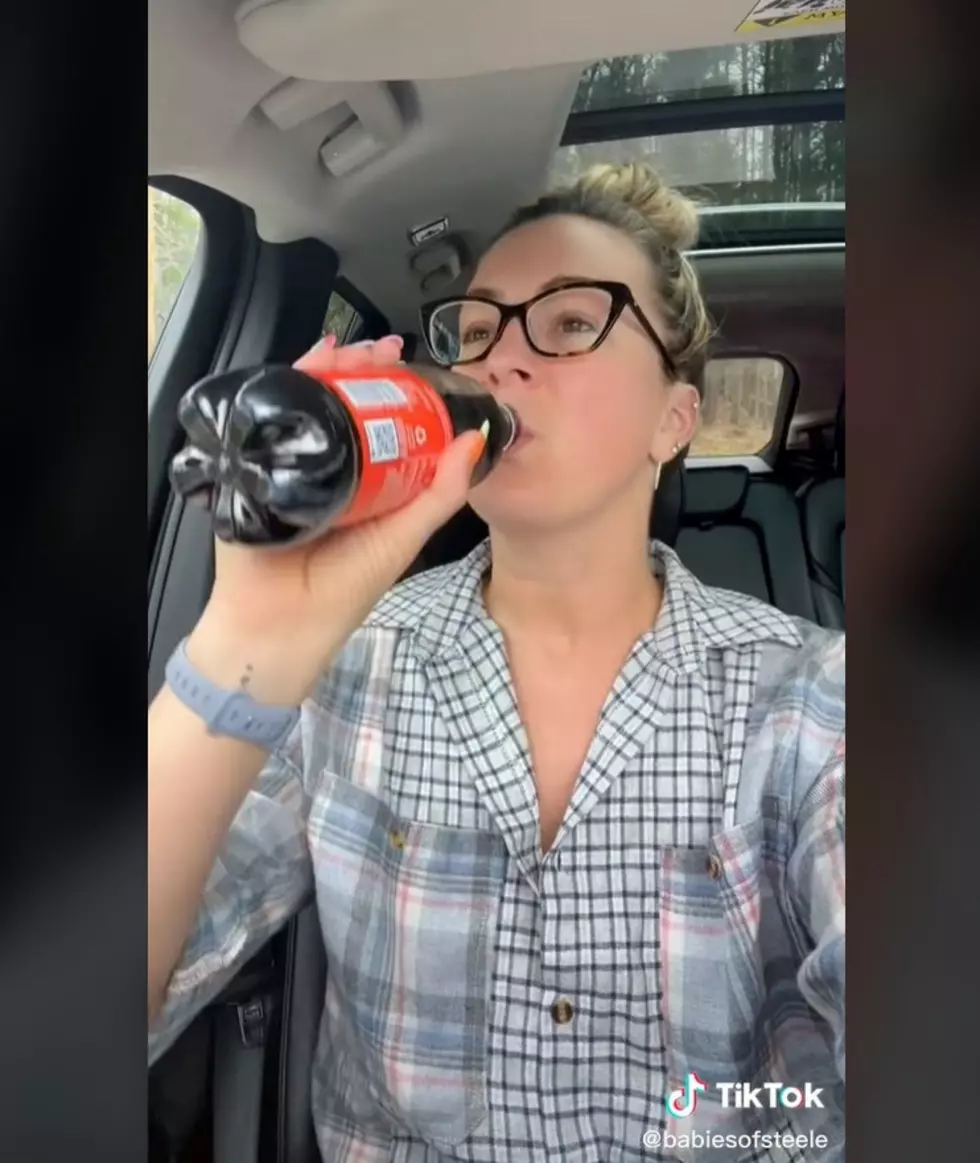 A Maine TikTok Star Tries To Chug A Whole Moxie Without Burping
babiesofsteele TikTok
Can you pound a whole bottle of Moxie without belching? One social media star from the Bath area tried.
Since the weekend is pretty much here, why not share a video that is a little lighthearted to get you in the mood. There are lots of silly clips that get to TikTok every single day, but we found one right here from the good ol' state of Maine.
Meredith Steele, who goes by babiesofsteele on TikTok, has an impressive 788,000 followers, and her videos have a combined 21.7 million likes, so she really knows how to post some fun content.
She recently decided to see if she could chug an entire bottle of Maine's most famous soft drink, without burping. Not an easy task. Meredith rated the experience a 0 out of 10. I can barely take one sip of that hideous drink, let alone consume 20 ounces of it. Take a look for yourself to see if she succeeded.
You may remember that a month or so ago, she put out a Venmo challenge to give "life-changing" donations to servers and wait staff at various Maine restaurants throughout the state. It can be a difficult job at times when you earn primarily on tips and receive a low hourly wage, so Meredith and her husband decided to pay it forward and make a difference.
She has made stops at Geddy's in Bar Harbor, Pat's Pizza in Yarmouth, and the legendary Moody's Diner in Waldoboro, to spread some good cheer.
12 Restaurants & Bars in Maine with Something Fun to Do While You Eat & Drink
I personally love a place that offers not only good food and drinks but something to do while I enjoy those things, especially when I'm with a group of friends. Here are a few places in Maine that offer activities while you sip and dine:
More From WBZN Old Town Maine