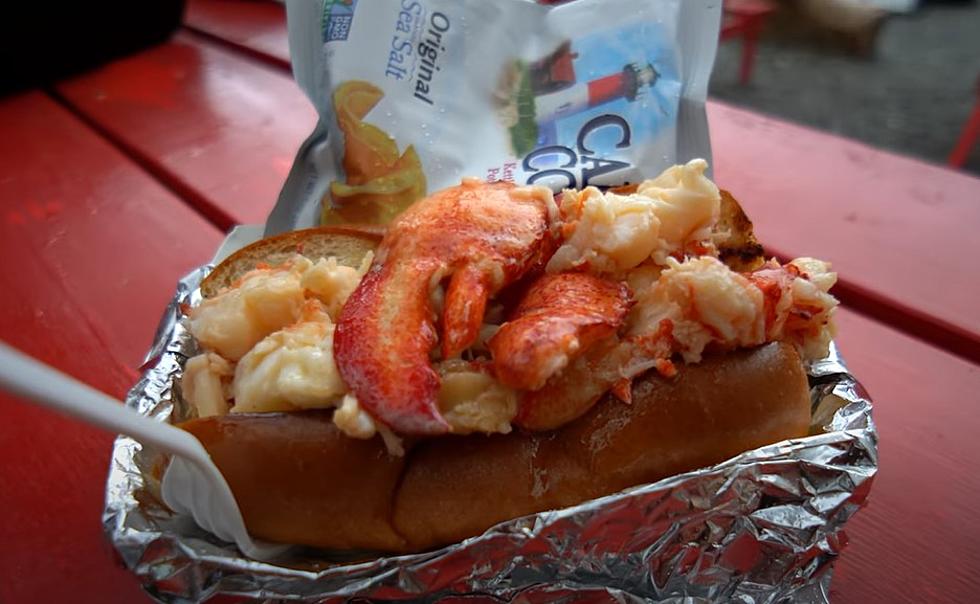 A Couple Spends 24 Hours In Bar Harbor Trying The Best Food
George & Cris YouTube
Calling all tourists! This is a great way to spend a day.
It won't be long before tourist season kicks into high gear, here in the state of Maine, so if you are reading this from afar, we have a perfect idea if Bar Harbor is on your list of summer destinations. Best of all, it involves pigging out.
George and Crissa are a young couple from Tampa, Florida, who love to travel and make videos of things like the beach, eating, and exploring ways to have fun and bring joy to people. Their YouTube Channel is a variety show: you'll see everything from comedy skits, vlogs from Walt Disney World, tips and tricks, how-to's, and more.
When they paid a visit to Bar Harbor, they immediately had one goal in mind, to try the best food they could find within a 24-hour span of time.
Their menu included
Popovers and Tea from The Jordan Pond House
Cold Lobster Rolls from The Stadium
Hot Lobster Roll from The Travelin' Lobster
Blueberry Pie from The Stadium
Figuring in naps, and a good night of sleep, they did pretty well seeking out some good eats.
They also tackled something that I personally attempted many years ago, they hiked the extremely challenging Precipice Trail, which is no easy feat, but trust me, it is an experience you never forget. I would highly recommend this to anyone who comes to Bar Harbor, well after you find the best places to eat of course!
And, as if there isn't enough to do in Bar Harbor, it is also an excellent destination for a B&B getaway!
These Bed & Breakfast Spots In Maine Make A Perfect Getaway
If you are looking for a perfect getaway, a Maine B&B is just what the doctor ordered
More From WBZN Old Town Maine