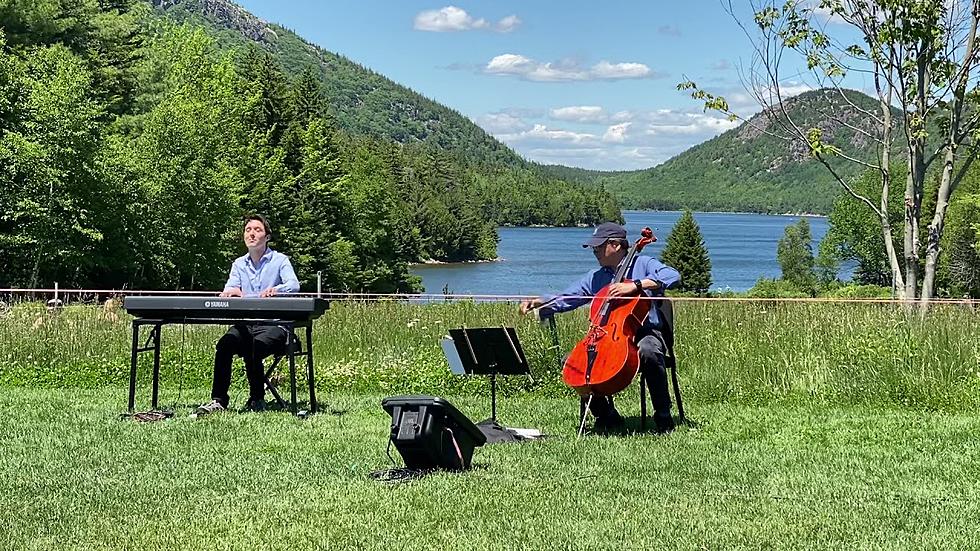 Iconic Cellist Yo-Yo Ma Gives Impromptu Performance In Seal Harbor
Lincoln Millstein YouTube
It wasn't an ordinary Thursday at Acadia National Park last week, because one of the most gifted musicians of all-time, stopped by to say hi.
One of the coolest things about summer in the state of Maine, is that people travel here to enjoy the sights of the absolute best time of the year here, and sometimes that includes famous folks too.
Grammy award-winning cellist Yo-Yo Ma, was an invited guest of the Wabanaki Nations and Acadia National Park Thursday, and he gave everyone lucky enough to be in the right time and right place, a impromptu mini-concert at Jordan Pond House Restaurant, which is located in beautiful Seal Harbor, in the heart of Acadia National Park. Legend has it that he loves to surprise unsuspecting people with his incredible genius, and Lincoln Millstein of the Quietside Journal, just happened to be there, and he caught some nice video of the surprise show.
Yo-Yo Ma played at the Jordan Pond House, around 12:30 p.m. last Thursday, on a perfect June afternoon, but he didn't stop there, a couple hours later, he did it yet again. He surprised visitors at Otter Point with another performance.
Yo-Yo Ma was a child prodigy, who started performing from the age of four and a half. He graduated from the Juilliard School and Harvard University, and he has amassed an incredible 18 Grammy Awards, received the National Medal of Arts in 2001, the Presidential Medal of Freedom in 2011, and last year was one of Time magazine's 100 Most Influential People of 2020.
Bar Harbor Trip
Maine Beaches We Love