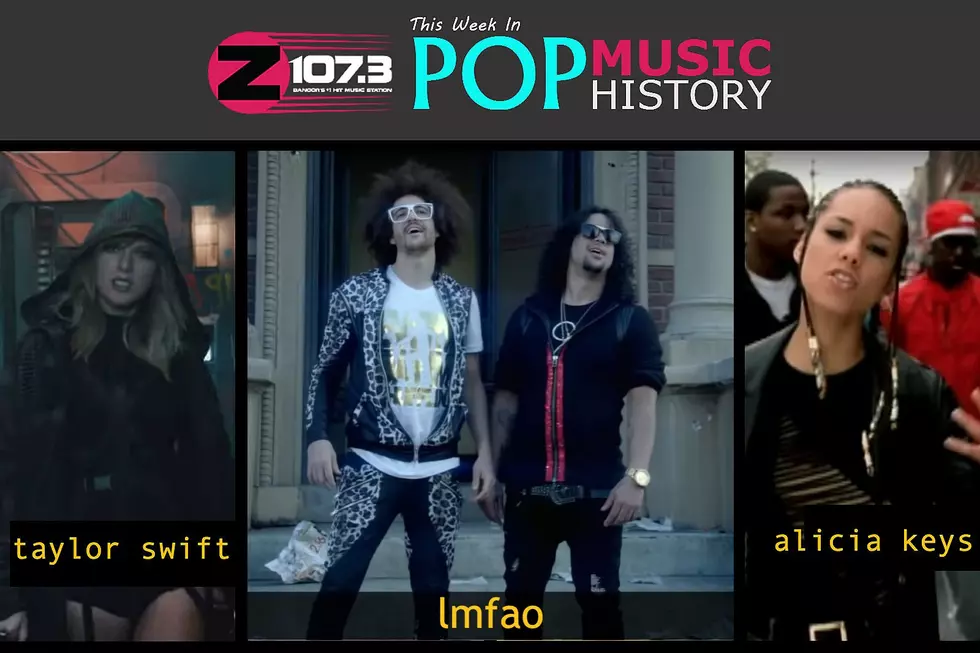 Being the Bangor station that provides you with mostly today's hottest music but also provides you with a healthy dose of yester-year's tunes with Back In the Cafe, we are providing you with a little music history of the 1990's, 2000's and this decade.Get to know a little about the artists that have shaped your musical vocabulary by taking in what has led to the music landscape of today.  Behold... Z107.3's This Week In Pop Music History!
August 9th - August 15th: See how Taylor Swift, the Jonas Brothers, Alicia Keys, LMFAO and the 25th anniversary of the Woodstock '94 marked this week in history for pop music from the past 30 years.
Woodstock is revived for it's 25th anniversary and brings all of the hottest acts of the 1990's and from the original Woodstock together in one festival, including: Salt 'N Pepa, the Cranberries, Green Day, Metallica, Aerosmith, and the Red Hot Chili Peppers, amongst others.
New York City's singer/songwriter is #1 on Billboard Hot 100 with "Fallin'".
The Jonas Brothers' release A Little Bit Longer, which includes the popular single "Burning Up,".  It debuts in America at #1.
Featuring Lauren Bennett &GoonRock, the silly guys of LMFAO are #1 on the Billboard Hot 100 with Party Rock Anthem.
Taylor Swift appears in court for a lawsuit against David Mueller, a DJ at KYGO in Denver for groping her during a photo session in 2013.  She ends up winning the lawsuit and is awarded $1.
More From WBZN Old Town Maine