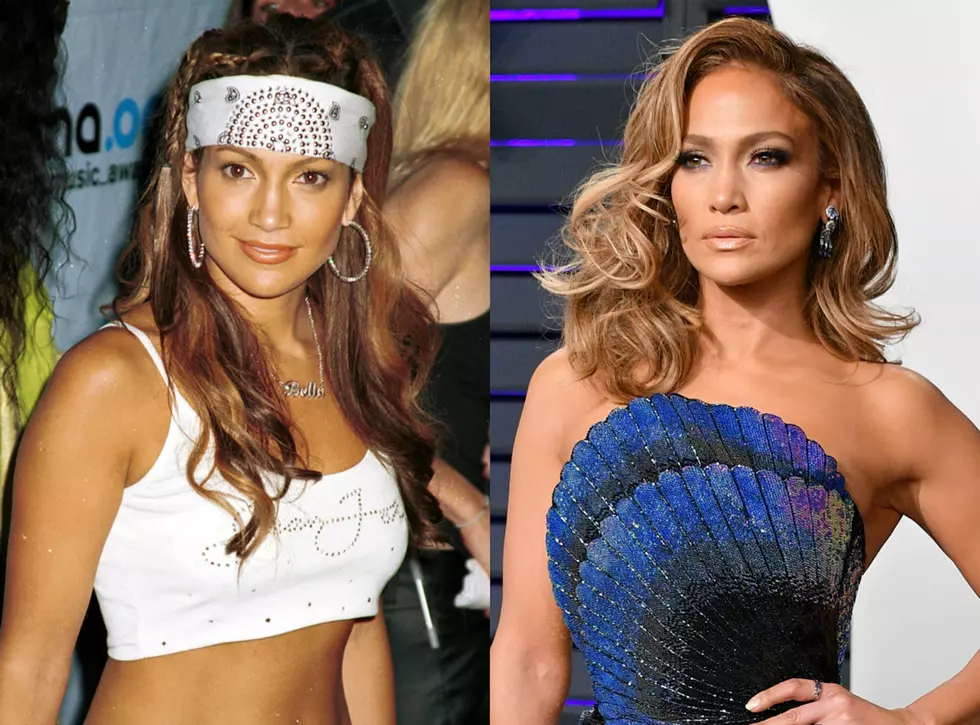 George DeSota/Dia Dipasupil, Getty Images
Z107.3  wants to take the time to give you a little more information about the artists that you hear all day, everyday on Bangor's #1 Hit Music Station.
This one is a special one dedicated to one artist that has made a big impact on pop music within the past 30 years and continues to make an impact today.  That's why this is a 'Z Legend Spotlight'.
Today we celebrate the birthday of Jennifer Lopez!
REAL NAME:  Jennifer Lynn Lopez
BIRTH DATE: July 24, 1969
WHERE FROM:  New York City (the Bronx, remember, from the song...)
MUSICAL LINKS: New Kids on the Block, Janet Jackson, Sean Combs (P Diddy, Puff Daddy), Ja Rule, Cris Judd, Marc Anthony, LL Cool J, Shakira,
Was a back up dancer for the New Kids on the Block and Janet Jakcson
Was a Fly Girl dancer on the TV show In Living Color
Has acted in movies including Money Train with Wesley Snipes and Woody Harrelson, Jack starring Robin Williams, Blood and Wine with Jack Nicholson
Her break out movie role was the lead in the biopic movie Selena
Other movies include Anaconda, U Turn, Out of Sight, Antz
She released all of these movies prior to her debut single 'If You Had My Love', which she released in 1999
The green Versace dress she wore at the 42nd Annual Grammy Awards was all anybody could talk about.  It was out of control how much people cared about that.
Became an American Idol judge following the departure of Ellen Degeneres
Was also a judge for a Univision talent show
Has launched perfumes, make up collections and more as a multi-dimensional mogul
Performed the 2020 Super Bowl LIV halftime show with Shakira in Miami, Florida
Has inspired many artists including Jessica Alba, Normani, Demi Lovato, Gwen Stefani, Kerry Washington, Selena Gomez and many more.
She's headlined two tours, co-headlined one tour and has had 3 residencies
Lopez has released eight albums and has been in nearly 40 movies.  Truly legendary.
Here are a few videos of her legacy so far.. enjoy!
More From WBZN Old Town Maine