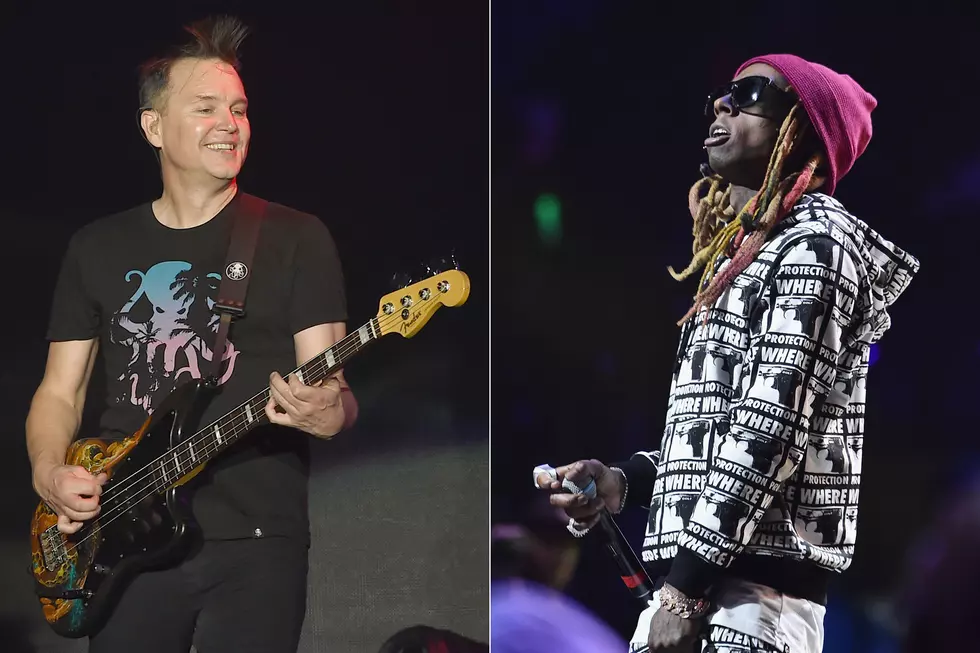 What Will Blink 182 + Lil Wayne Play In Bangor?
Kevin Winter/Theo Wargo, Getty Images
Blink 182 and Lil Wayne are coming to Bangor this weekend. What does their set look like? We have a good idea.
Spoiler alert, we have an idea of what Blink 182 and Lil Wayne will play when they bring their tour to Bangor Saturday. We know some of the excitement of a concert is wondering what they'll play next. Don't read further if you want his performance to be a total surprise.
However, if you're curious if they'll perform your favorite tune, we have a rough idea of what the set will include. Obviously the order and tunes may change, but according to Setlist.com this is what their sets looked like in Mansfield, Mass. on July 10.
Dumpweed
Don't Leave Me
Aliens Exist
Going Away to College
What's My Age Again?
Dysentery Gary
Adam's Song
All The Small Things
The Party Song
Mutt
Wendy Clear
Anthem
Down
Wasting Time
[DRUM SOLO]
Bored To Death
Built This Pool
I Miss You
Blame It On My Youth
First Date
Family Reunion
Damnit
As you can see, Blink's entire Enema of the State album kicks off the show. The tour celebrates the 20th anniversary of their breakthrough record. Other hits like "I Miss You," "Down," "First Date" and many other fan favorites are worked later into their set. There's also acoustic performances, and an epic Travis Barker drum solo.
6 Foot 7 Foot
The Motto
Hustler Musik
No Worries
John
I Get Money
Don't Cry
Rich As F***
I'm Me
Drop The World
Lollipop
Mrs. Officer
She Will
Every Girl
Bedrock
Can't Be Broken
Fireman
Money On My Mind
Go DJ
Swag Surfin'
Rollin'
Wasted
HYFR
No Problem
Pop That
Let It Fly
Mona Lisa
In This House
Right Above It
I'm Goin' In
Steady Mobbin'
A Milli
Uproar
As you can see, Lil Wayne also has a massive set spanning his entire catalog of albums, his work with Young Money, and many covers.
More From WBZN Old Town Maine