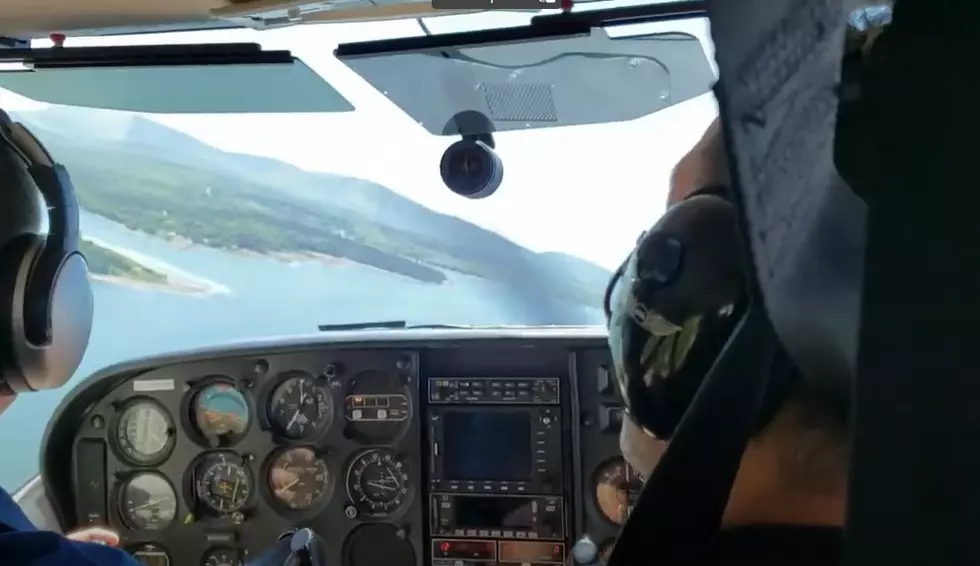 Summer Fun Ideas: Take A Biplane Ride In Bar Harbor
Karen Alexander YouTube
This is an amazing chance to see the true beauty of Maine, waaaay up in the sky!
If you are looking for a little adventure this summer, we are very lucky to live in a state that has a ton of fun options. The Bar Harbor area is beautiful enough on the ground, imagine being up in the air and checking out those views.
Weather permitting, Scenic Flights Of Acadia, offers many different flights around Acadia National Park, and best of all, they do it 7 days a week.
David and Vicki Vroom, along with their son Erik, having been taking people up in their awesome planes since 2006, straight from the Bar Harbor Airport, And they assure you that not only is this a breathtaking thrill ride, but a safe one too. These guys know their stuff. They have amassed thousands of hours of flight experience, so you are in good hands.
There are a variety of tours to choose from:
Schoodic Point
All Acadia
Deluxe Lighthouse
Historic Penobscot Lighthouse Tour
Fall Foliage Tour (September-October)
Scenic Flights of Acadia, also has a WACO Biplane. It's a replica of a WWII model, which means you can get a historical perspective, just by hopping in!
You can also customize your flight as well. Each flight ranges between 25-75 minutes up in the air.
Sounds interesting right? Give them a call at 207-667-6527, or check out the Scenic Flights of Acadia website
These videos of people enjoying a flight, will get you pumped to go! Happy Summer of 2022
25 Stops Between Bangor and Bar Harbor
Between Bangor and Bar Harbor, there are plenty of spots to find a bite to eat, trails to hike, places to shop, and things to do. Here are ways to take in the touristy and not-so-touristy spots on Route 1A.
More From WBZN Old Town Maine