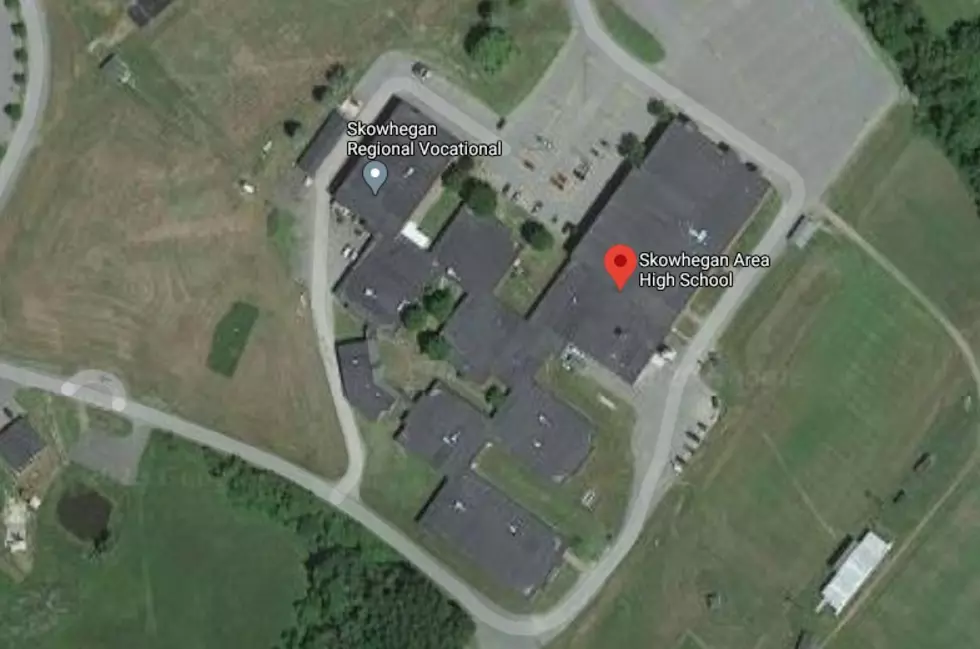 Skowhegan Schools Close Amid Covid Concerns, But Vote To Name New Mascot
Google Maps, Skowhegan Schools
It's been quite the week in Skowhegan.
Wednesday, parents of Skowhegan school students received a letter warning them about a potential Covid-19 outbreak in the area. Officials, erring on the side of caution, decided to close the schools for the remainder of the week. Administrators explained
that while the Maine CDC had not yet recommended the closure, officials opted it would be better to be safe than sorry.
"Over the course of the day today, we have learned that one of our high school students, who hasn't been in school since last Thursday, has tested positive. The significant number of potential exposures to the likely outbreak at the Charter School does give us concern; we believe it is necessary to take short term precautions to investigate potential exposures. As a result of the potential exposures, and understanding that contact tracing through Maine CDC takes time, we've decided that as a precautionary measure we will close all MSAD 54 schools for the remainder of this week."
Thursday evening, however, members of the MSAD 54 School board gathered to cast their votes for the High School's new mascot.
In a move several years in the making, officials in Skowhegan finally made their choice. It was a process that had narrowed down the options from literally hundreds of suggestions by students and community members, to three final contenders. Ultimately, the MSAD 54 School Board voted to choose The River Hawk as the school's new symbol.
The MSAD 54 Board of Directors had voted to retire Skowhegan High School's old mascot, The Indian, in March of 2019, after several groups, including local Native American Tribes, called for an end to schools using Native groups as mascots.
Enter your number to get our free mobile app
READ MORE: 50 resources to help you educate your kids at home
More From WBZN Old Town Maine