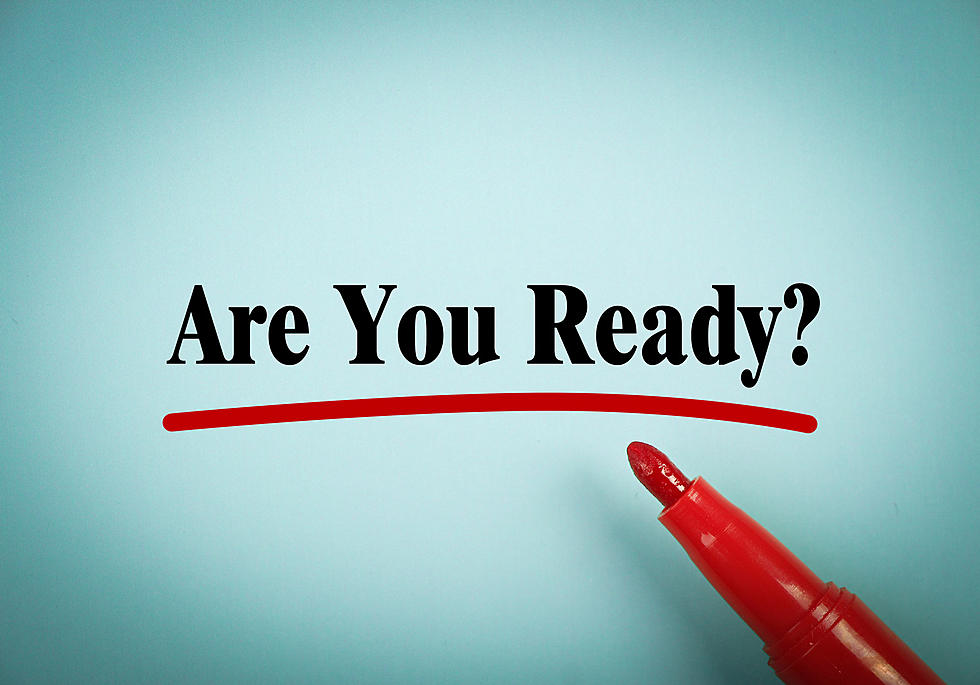 Quick! Before the Wind and Rain Starts to Hit Hard, Check These Things To Stay Safe.
ChristianChan
Sometimes Mother Nature is a massive pain!
It seems to be the case, that at least for the last few Octobers, just before Halloween, we get some sort of major storm. Whether it be wind and rain or snow, no sooner do we get the leaves raked and the Halloween decorations put out, than Mother Nature comes along and decides to have a tantrum, and ruin all of our hard work!
Brace yourselves; the storm's a-comin'.
According to Weather.gov, the forecast for Eastern Maine for the next 48 hours will involve heavy rain and high winds. Those conditions can often lead to things like power outages and damage from fallen trees and limbs.
The website also says it's always important to take the threat of high winds seriously.
"When winds are sustained at 40-50 mph, isolated wind damage is possible. Widespread significant wind damage can occur with higher wind speeds. Understanding the risks can help you prepare for these events."
You can often find good information through, of all places, your insurance company. It is, after all, in their best interest to help you protect yourself and your stuff! For instance, Statefarm.com has a list of "Ways To Stay Safe During A Severe Storm or Wind Event". And on this list, they've got some good ideas, like making sure to move your vehicles in and undercover, or if you live in a flood zone, to higher ground. They also suggest bringing in things like grills and large garbage cans to keep them from becoming wind-borne.
What can you do?
Here are 5 things you can do, right now, to help you make it through the storm safely.
1.) Check your surroundings.
Actually get up, off your duff, and walk out your front door. Survey your front yard, your side yard, your back yard for things that could blow away, blow over or blow up if hit by a "wind-borne object' as mentioned above. Then take those things down and bring them inside or secure them. Those ghost decorations will probably end up in your neighbor's yard, so you might as well take them down till after the storm and save yourself the hassle of having to go retrieve them. If you have trees near your house, it's probably a good idea to look up at them and see if there are any loose branches that could fall on your home. Then, keep an eye out on them during the storm, and get them taken care of ASAP.
2.) Gas up.
It's always a good idea to gas up your car and generator (if you have one) before the storm hits. If you need to boot up the generator, you'll know you're good to go. If you have to leave because you lose power or a tree falls in (God forbid) on your living room, you'll have the gas to leave, if you need to.
3.) Check your flashlights and change out batteries, if need be.
There's nothing worse than reaching for a flashlight and turning it on to find out the batteries are dead and you have no light. Do it now. Thank me later, when you have light!
4.) Charge your stuff up now.
Cell phones, laptops, tablets. Charge them now, while you have power, and you'll have at least some form of communication and entertainment should you lose power later.
5.) Have some food on hand that you don't have to heat to eat.
I can remember, a few years back, a storm right around this time, in which the power was out for almost a week. Thankfully, I have a wood stove, so we had heat and could kind of cook things like soups and sauces. But it's a good idea to have some things on hand, for emergencies, that don't require electricity to prepare. Tuna, crackers and peanut butter, fruit. Things like that.
Other things you can check on: gutters, storm drains, and neighbors.
An Emergency Plan and kit are good things to have.
If you don't have a plan of what to do in case of a power outage or an emergency, or a kit with some extra essentials, it would be a good idea to put something like that together. You don't have to hand dig a bunker, but a little kit of extra supplies, meds and pet food is always handy. It's also a good idea to have a plan of what to do or where to go if you can't stay at your house. A list of emergency numbers and contacts can home in very useful if your phone dies.
Good luck!
TIPS: Here's how you can prepare for power outages