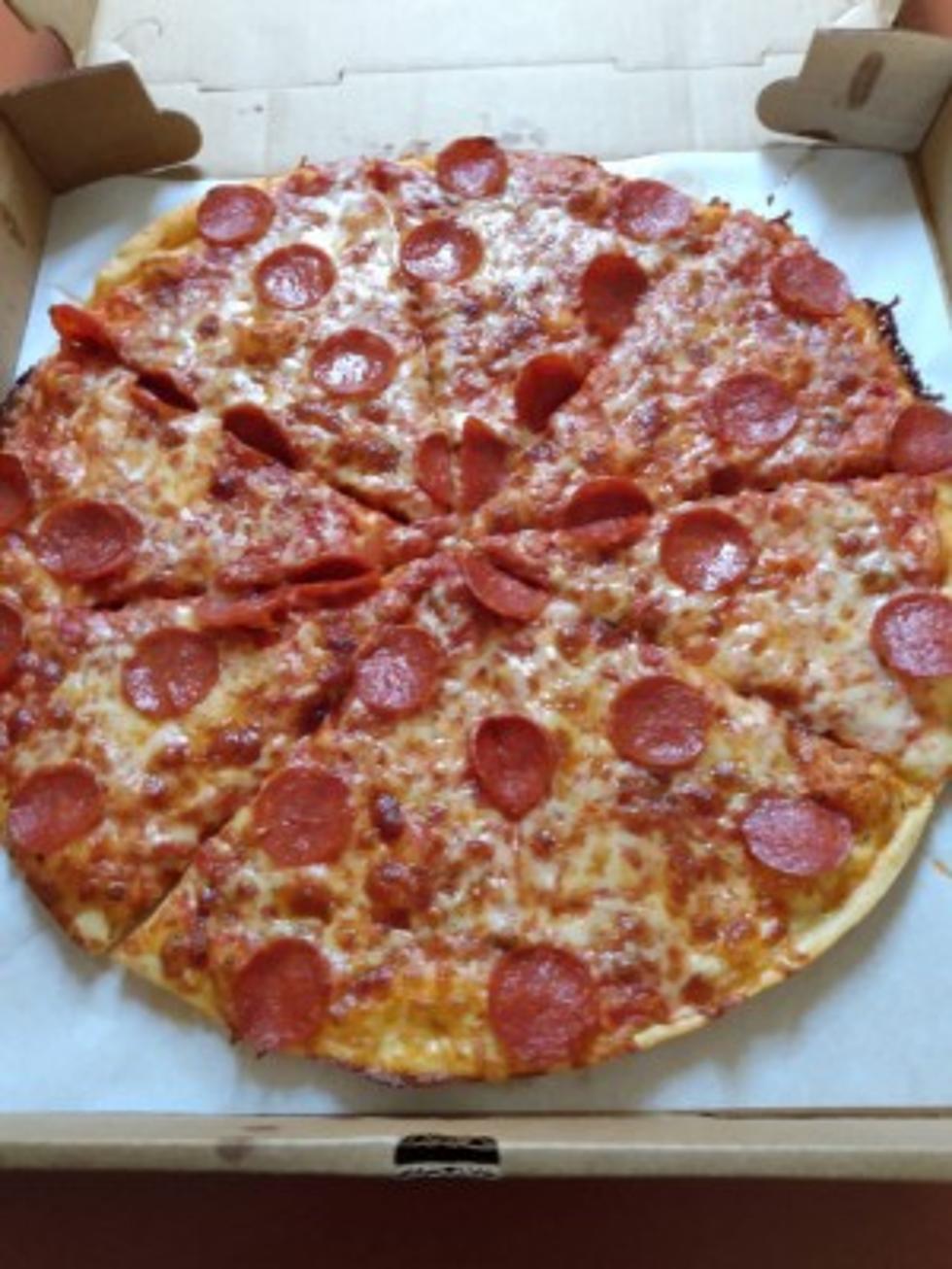 POLL RESULTS: Pat's Pizza Or Tri-City Pizza?
Aj Photo
The results are in, and it wasn't even close!
National Pizza Week runs from January 9th, through January 15th, so we thought it would be the perfect time to pit two local giants against each other and see who comes out victorious. Now, of course, we know that there are many fantastic options for pizza in the Bangor area, so much love to all of those spots, but we wanted to narrow it down to two of the most legendary.
With over 300 votes on our Facebook page and 500 on our website poll, people had some strong reactions to this delicious question! So here we go...
Battle Of The Classics-Pat's Pizza Or Tri-City Pizza?
Pat's Pizza
70.98%
Tri-City Pizza
25.00%
Other
4.02%
Z-107.3 listeners on our Facebook page has LOTS to say about this topic:
Tammy Lavoie
Pats all day every day!!
Taneale Stiehl
Honestly lately Pat's has not been that great!
Candy Moulton
Pat's in Orono! Forever!!
Tami Lane
Tri-City!!
R David Moleon
My grandfather founded Tri-City. Easy choice.
Carrie Emerson
I grew up on Tri City Moved away became a Pats fan but I gotta say I still get Tri City when I'm in Bangor Sooo guess they are the better of the 2 in my eyes
Tracy Pine Trecartin
Pat's hands down. Although my boyfriend would say Tri-City!
Sue Davis
Pat's Pizza in orono first and then Tri-City before anything else
Deidre Redman
Pats hands down yummy! Tri city is gross, to much grease
Bill Blackwell
Tri City ....as long as they dont mess with the Winkler's recipe, otherwise you're eating Freshies
Cory Shaw
Pat's Pizza, I live in SC now and it's always a first stop when I get home! Bruce Farnsworth is a family friend!
Derek Michaud
Pats! But I would eat both and enjoy both!
Mary Beede
Both are great
Shayna Harvey
Pats!!!! Tri-city has issues with sauce to topping ratio and their crust is rubbery and over cooked
Andrea Goody
Tri City hands down.
Tammy Campbell
I have never had either!!
Nichole Kelly
You're all wrong, it's Jason's New York Style Pizza.
Feleshia E Beach
Pats in Lincoln over orono any day everything orono is greasy as heck
Joshua LaPierre
Pats if I have to choose! But monroe general store has the best pizza in maine!
George Tucker
Why is this even being debated. Everyone knows it's Pat's
Nick Baker
Pats is the best. Tri-city doesn't even come as a close second, or even third for me
Greg Miller
Pat's Pizza, Orono, Maine the original and still the best
Jess Hatch
Pats all day long. Especially now that tri city isn't what it used to be
Awesus Mitchell
Pats, that's not even a contest
John Comstock
Bring back Napoli's and Yahnny's
Jeremy Ritz
Pat's for life
27 Bangor Area Businesses We Welcomed In 2021
The Bangor Area saw a lot of new businesses open up in 2021 that consisted almost entirely of new food spots to feed that sweet tooth or get a little healthier. Here are 27 new businesses or business locations we saw during pandemic year #2 in and around Bangor.
Bangor's Favorite Area Bars
One of the great things about living in the Bangor area is the huge variety of watering holes to choose from. Here are some of the best.
More From WBZN Old Town Maine