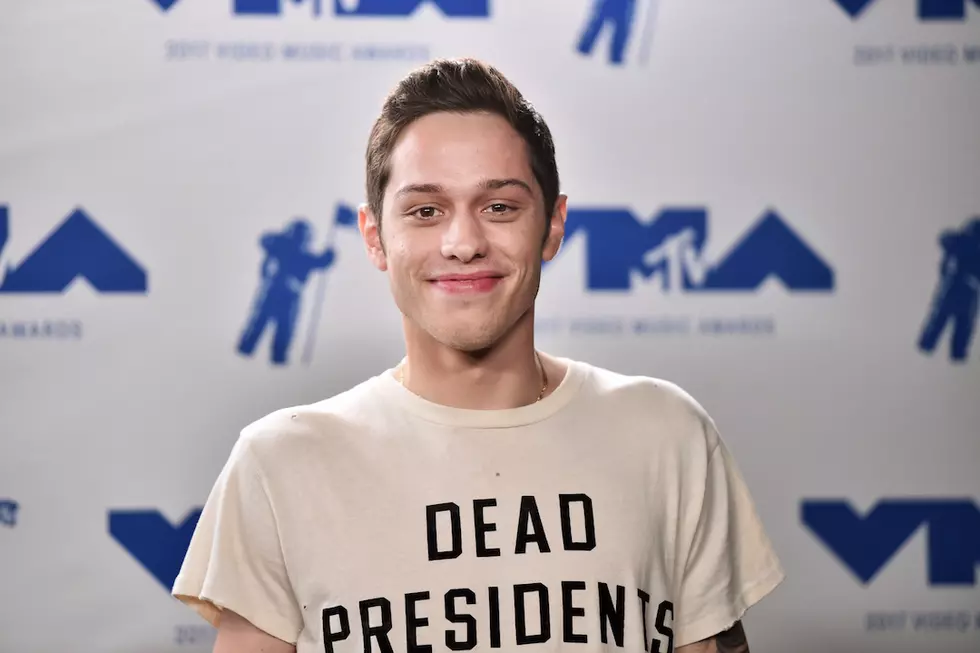 Pete Davidson Defends Kanye Amid Ariana Grande 'Mental Health' Twitter Feud
Alberto E. Rodriguez/Getty Images
The Saturday Night Live star shared a message commending West's "bravery" after the 41-year-old took aim at Ariana Grande for making a joke about his online feud with Drake. Davidson, 25, said the world needs "people like Kanye," adding that no one should "point fingers" at the rapper for speaking out about an important topic.
"Bravo Kanye West for standing up for yourself and speaking out against mental health. I can't explain to you how difficult and scary it is to be honest about stuff like this. We need people like Kanye. No one should ever point fingers at you for your bravery in speaking about mental health. I'm seriously disgusted," Davidson wrote.
After sharing his defense of West, Davidson shared a troubling message with fans about his own mental state. The comedian revealed that he, too, was struggling with his mental health in the moment, and no longer wants "to be on this earth." He added that he was "doing his best to stay here," but that it hadn't been easy.
"i really don't want to be on this earth anymore. i'm doing my best to stay here for you but i actually don't know how much longer i can last. all i've ever tried to do was help people. just remember i told you so," he wrote with a heart emoji.
Davidson's messages have been met with conflicting responses. While fans chastised him for supporting West, his second message drew an influx of compassion.
"Don't give up you inspire a lot of people," one fan wrote.
Another said, "Pete don't make a very serious decision based on the emotions you are feeling right now. Think long term it gets better Pete."
"Don't ever listen [to] what anyone says. this world is a better place to have you in it. you bring so much awareness and happiness to people who need you so much. i love everything you stand for," a third said.
It appears the Davidson's initial message was aimed at Grande, whom West accused of using his struggles "to promote a song." Grande , 25, fired back, but admitted that her joke "was probably insensitive."
"with all due respect, I don't need to use anyone to promote anything. period. i was making a comment ab what men were doing at the time vs. women. it was a joke which i understand now was probably insensitive. i apologize if i was in any way triggering and hope u feel well today," she tweeted.
The pop star hasn't responded to her ex-fiance's latest posts.
Ariana Grande and Pete Davidson in New York City
More From WBZN Old Town Maine