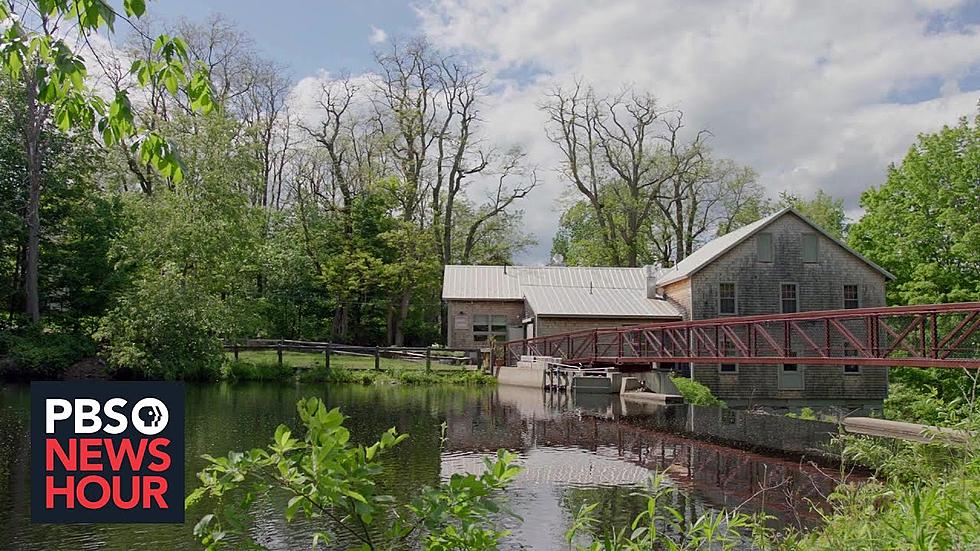 PBS Profiles 'The Lost Kitchen' Restaurant In Freedom
PBS News Hour Youtube
One of the hottest tickets in Maine is the subject of a new book.
I have to admit that I came across this because I am a full-fledged PBS nerd, and I regularly watch the PBS News Hour with Judy Woodruff, so I was intrigued when I saw a piece they produced on the red hot restaurant, The Lost Kitchen, in Freedom, Maine. This place is a foodies dream come true, so much so, that it has become something of a phenomenon in the last several years.
The book "Finding Freedom: A Cook's Story, Remaking A Life From Scratch" written by owner, Erin French, chronicles her personal ups and downs, including her struggles with a divorce, alcohol and prescription drugs, to making The Lost Kitchen one of the most unique, and hottest dining options anywhere.
Erin has made The Lost Kitchen so famous since its opening back in 2014, that is has its own TV show, which you can find on the Magnolia Network, which is part of Discovery Plus.
Incredibly, the restaurant has a capacity of only 48 seats, and is so inundated with requests for reservations, that you have to send a postcard to have a shot at getting a table. Since they are only open from May to October, this is not an easy task. and diners are chosen through a random drawing. It is also popular because the beautiful location in Freedom, their unique cuisine, and farm-to-table dinners that had drawn raves from people all over the world.
Watch this profile of Erin's extraordinary story, and if you want to learn more about the restaurant, check out The Lost Kitchen's website.
World's Biggest Things in Maine