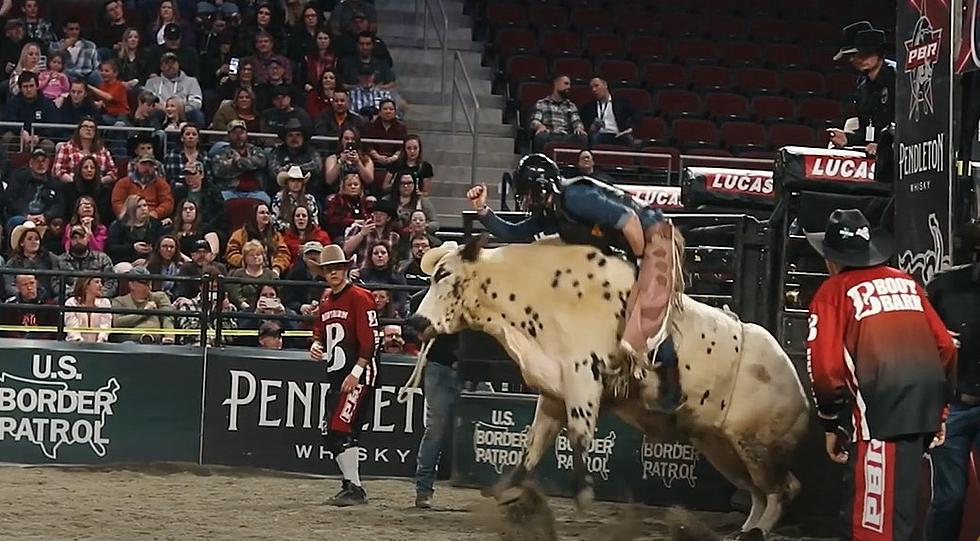 PBR Bull Riding Weekend In Bangor Is Here
Jeremy T. Grant YouTube
Hey Bangor, it's time to grab the bull by the horns this weekend, at the Cross Insurance Center, and don't miss a special after party on Saturday night!
As we all get ready to "Spring Ahead" with Daylight Saving Time this weekend, there is a perfect opportunity for you to head out and have some fun right here in Bangor
The Cross Insurance Center in Bangor, will once again host all the thrills & chills of The PBR Pendleton Whiskey Velocity Tour, which will feature plenty of heart stopping action, right here in the Queen City!
Get ready for three exciting days of bull riding, starting today, Friday, March 10th, through Sunday, March 12th. Points towards the World Championship and the $1 million bonus are on the line, with rider who gets the highest score over the four rounds of action will be the champ, with a sweet, 2023 Bangor Classic buckle and thousands of dollars.
Show times are Friday, March 10th at 8pm, Saturday, March 11th at 7pm, and a matinee on Sunday, March 12th at 2pm.
Two and Three Day Passes are available with limited availability. If you want to enjoy the Professional Bull Riders for multiple days at a discounted rate and in the same seats, you can buy the two day (Friday & Saturday or Saturday & Sunday) or three day pass options.
And Saturday night after the event, the offical after party will be at Season's in Bangor. The Pendleton Whiskey girls will be there with SWAG and other prizes up for grabs!
You can get your tickets at the Cross Insurance Center website
Who Would You Like To See in Concert Next Summer in Bangor
Artists on next summer's bucket list
More From WBZN Old Town Maine