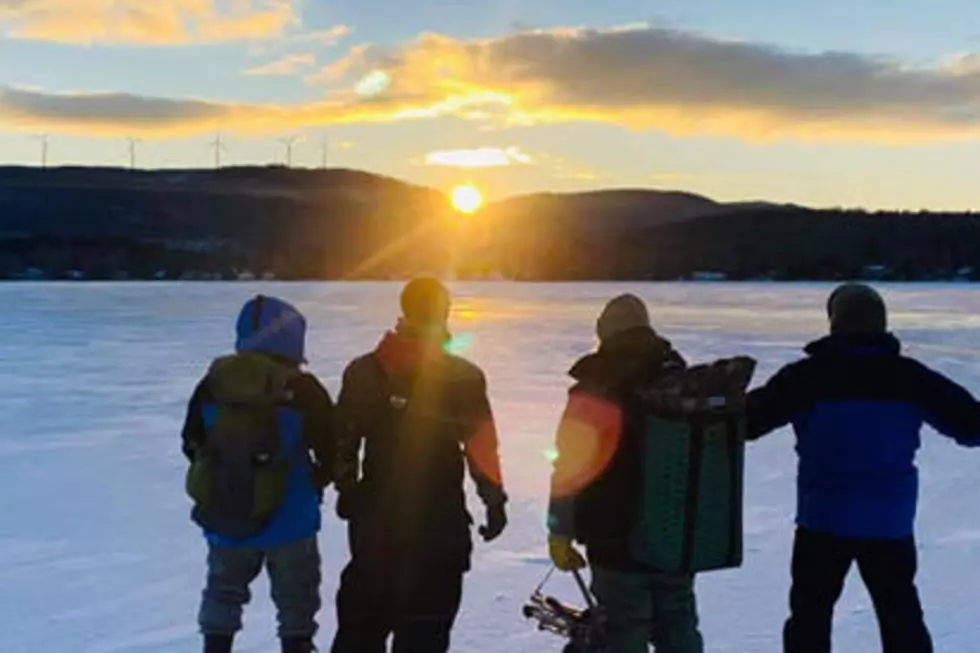 Operation Reboot Outdoors Goes Fishing
Courtesy Operation Reboot Outdoors
About this time last year we checked in with a nonprofit in Maine everyone should know more about. It's called Operation Reboot Outdoors.
First, can we all agree that as a nation we do not do enough for veterans who have served our country? We all hear so many stories of veterans returning home and having trouble re-adapting and just getting on with life.
So that's why I say this is so great.
There is a non-profit organization in Turner that is run by a veteran, who is also a registered Maine guide. Meet Dan Waite. Dan says because he found his way out of the darkness, and made it through the battlefields in the Middle East, he's found a new mission here at home. A new battle you might say.
Like a lot of us, Dan loves being outdoors in Maine. He says
"My favorite therapy is found in the wilderness and on the water"
And Dan and his Operation Reboot Outdoors Veteran Organization offer hunting and fishing trips to veterans at no cost.
If you are as moved as I was in reading about this venture, please know that you can help out financially with a donation.
A lot of veterans are being helped. A lot of veterans are helping. Dan talked about Gary Dolloff who was inspired to help raise some money. He runs daily and got sponsors to raise money for the cause. He set his goal at $3,000. And in 2021 raised $36,000.
Operation Reboot Outdoors is committed to bridging the gap between military life and the transition back to civilian life. If you're a veteran who would like to hang out with Dan and his Registered Maine Guides for any offered activity, reach out here. 
If I may, let's say thanks to Dan and his family and associates. Thank you for your service, and thank you for what you are doing for our country every day now too. And to any Vet who reads this, I thank you for your service and hope you reach out to Operation Reboot Outdoors.
15 Must-Have Items For Ice Fishing Season In Maine
Ice fishing is an excellent way to embrace the cold winter months in Maine. It will get you outdoors for some fresh air, it's family friendly, and a successful day could yield a tasty dinner. If you're new to the sport, we put together a list of gear you'll need for a fun, comfortable, and successful day on the ice. Some of these items are more essential than others. Some gear may not be essential at all, depending on how you plan to fish. Again, the items we listed are geared towards those who are new to ice fishing.
Before we get to the list, remember to dress appropriately for the cold weather. We didn't put warm outerwear on the list, but it's definitely a must-have. Dressing in layers is important to ensure you're warm enough throughout the day on the ice. If you start getting too warm, you can simply take a layer off. Hand warmers are also worth packing.
More From WBZN Old Town Maine