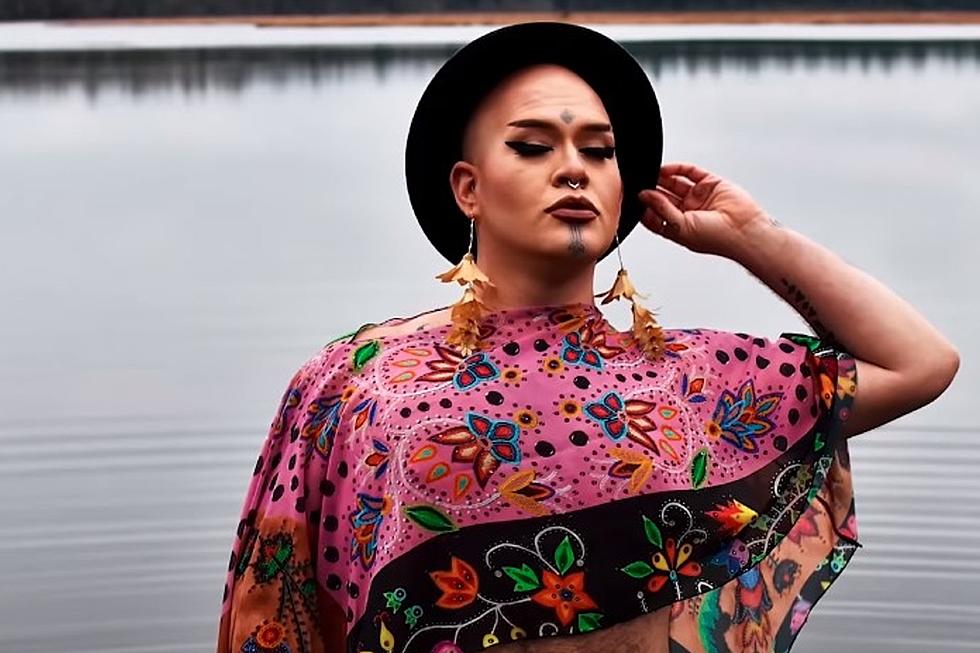 Maine's Geo Neptune will be featured on a new series that is set to premiere this Friday on Netflix called 'Getting Curious with Jonathan Van Ness'. The show is hosted by Queer Eye cast member Jonathan Van Ness in his own series where he feeds his curiosities in various and hilarious ways.
Here's the description on the Netflix page for the series: "Jonathan Van Ness lets curiosity lead the way while roving from snacks to wigs in this podcast spinoff chock-full of experts and special guests."
Guests Featured on Jonathan Van Ness' New Netflix Show
Many guests are featured in the trailer including some familiar faces including Rachel Dratch, Michelle Qwan, Michelle Buteau. Another guest that will be featured in the new series is Maine Native artist and trans and cultural activist, Geo Neptune.
You can check out glimpses of their appearance in the trailer for the show.
Who Is Geo Neptune?
Geo Neptune is a member of the Passamaquoddy tribe from Indian Township, Maine. They are well known for their award-winning basketry as well as performance art. They have become a cultural figure in recent years as a trans advocate and educate and speak on their identification with being non-binary and identifying as two-spirit, which is why this article refers to Neptune with they, them and their.
Neptune has been a cultural icon and public figure in the State of Maine and beyond. They have worked with tribal justice issues and education to continue native traditions and understanding. They were voted the first trans elected official in Maine in 2020. This was also the first two-spirit identified person to run for an elected office. In 2021, Neptune was awarded a $50,000 fellowship award from United States Artists and was also named one of Out 100's 18 LGBTQ+ Policy Makers and Advocates Changing the World for 2021.
Geo Neptune Preview On Jonathan Van Ness's New Series
We can't wait to see what the 'Queer Eye' star learns from our Maine trans, two-spirit, and artistic icon. According to the BDN, the episode was shot in New York City at the Stonewall Inn, a well-known gay bar that is historic at the beginning of the gay rights movement.
Check out the new series when it launches this Friday, January 28th.
Native American Meanings Behind the Names of Maine Locations & Features
25 Unique Stores for Maine Foodies
From The County to Southern Maine to the Eastern most points, you will find a great variety of unique foods from Maine small businesses. Here are 25 such small businesses bringing their own flavor to the Maine foodie scene.
Maine Producers That Deliver to Your Home
Via vehicle or shipping, here's a list of some Maine independent producers who are raising livestock and growing food right in Maine's backyard that can be delivered right to you.
40 Trails Within 20 Minutes of Bangor
Here's a bucket list of areas to visit for a workout, a walk with the dog or a weekend walk with the kids. Here are 40 easy to get to, convenient locations to get out in the Bangor Area.
LOOK: 20 tips to help your houseplants survive the winter
More From WBZN Old Town Maine