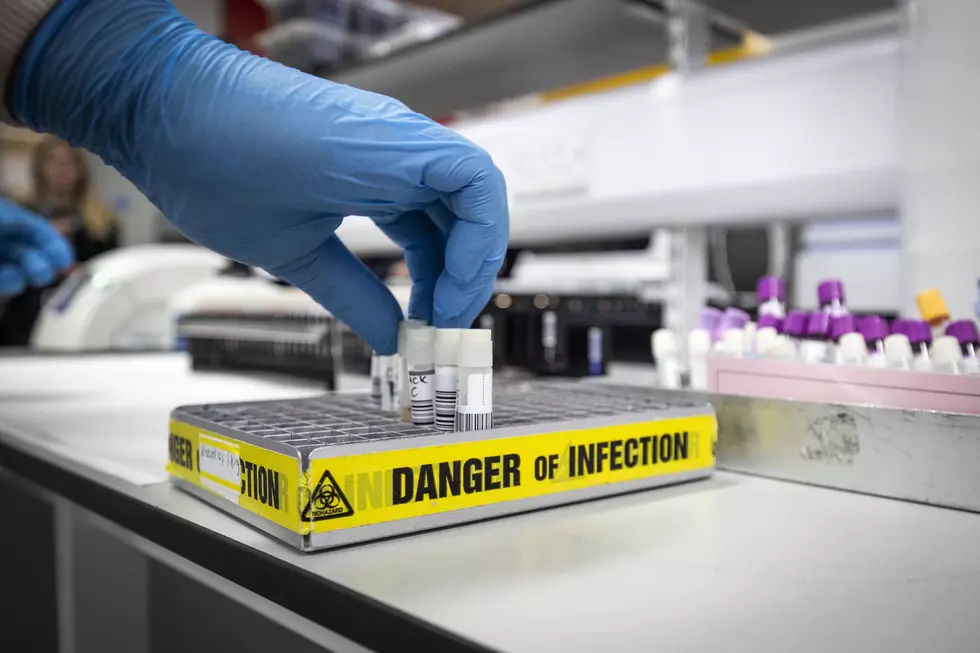 Mainers Share When Coronavirus Became A Big Deal
Getty Images
The State of Maine was watching as China struggled with a new virus for a few months but it wasn't until these personal experiences from Z listeners that we realized this new virus was a big deal.
For me, it was the day the NBA suspended it's season and Tom Hanks was positive for coronavirus.  These two events seemed to begin a cascade of postponements and cancellations that really hit home when the Cross Insurance Center here in Bangor started cancelling upcoming events.
Here's when other fellow members from the Z's Facebook page realized that coronavirus was a big deal.
When the kids' school closed and then later that week we lost our work-release inmates from Charleston Correctional due to the DoC wanting to keep them from getting exposed...over half our workforce gone.

 
Annemarie Tricarico Sutherland:
When we got the call that school was closed and reopening March 30th.  But then got even more real when they called and said maybe reopen April 27th.

 
When we got our first case in Washington!

 
When my husband has to finish his last year online and I became "essential".

 
When my job said I could work from home.

 
When they shut down the NBA.

 
It got real when UMaine let us know we wouldn't be moving back in after spring break.

 
End of January when my husband was so sick with "respiratory" issues.  It was here then.
Mia Trifan-Deckler, in response:
So I got sick in either late January or early February.  So I think I might've gotten it then.

 
Before it was mandatory to work from home...they had us do a 'test run' weeks prior to make sure we could function as a company.

 
The weekend after I left Italy and they closed Carnivale festival we had been to and the schools and Universities in the city we had been staying in and my daughter was still living and working there: February 23rd.
About that time (NBA canceled season, Tom Hanks tested positive) for me too.  I had to cancel daughters baby shower cause large groups were shut down.
When colleges cancelled their sports seasons.

 
When schools in the US started closing.

 
When schools closed and when I got laid off.

 
When the hospital I work for locked the entrance to our practice in an effort to screen those entering.

 
When I got a sore throat and a fever but couldn't be tested.
The day the WWE stated they will be going forward but with no audience.

 
When LLBean put locks on their doors and Paddy Murphy's wasn't open for St. Patrick's Day.

 
March 5th, 2020 - while I was in the hospital giving birth to my baby girl!  So so scary!

 
I have been planning on going to Ace Comic con in Boston since December and was extremely excited about it and when I found out a few weeks before convention that a few people had the virus and that's when my heart sank and knew right there that it was going to get cancelled.
More From WBZN Old Town Maine