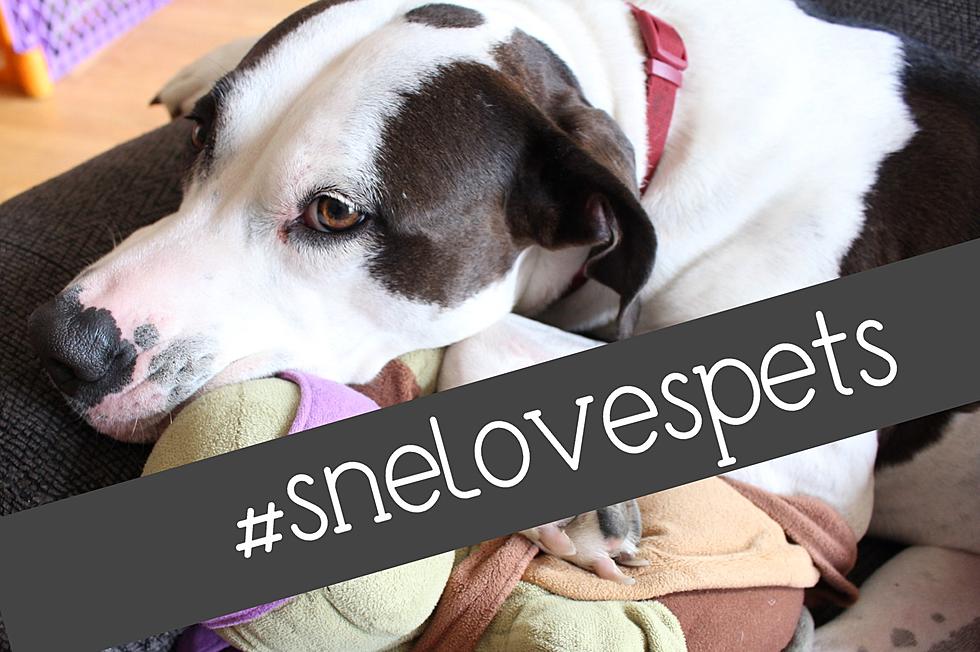 Help Maine Animal Organizations Get Money By Sharing Pet Photos With #snelovespets
Townsquare Media Bangor, Sarah Nickerson
For the whole month of October, whenever the hashtag #snelovespets is used with a pet photo or pet video, $5 will be donated to organizations across New England that help animals.
This is a campaign being put on by Subaru of New England and they will be the ones paying out the donation money at the end of October to animal shelters across New England.
One of the organizations that will benefit from this campaign is Bangor Humane Society, a shelter whose mission is to maintain humane treatment for our furry friends as well as seek out and transfer care of animals to forever homes, giving a home to those without and help educate the community about animal welfare.
The Bangor Humane Society shared the news on their Facebook page yesterday as well as adding to the announcement with a swag giveaway.
The other Maine shelter that will benefit from this campaign is the Animal Refuge League of Greater Portland.
In all, there are 12 animal organizations throughout New England that will be recipients of donations, including:
The campaign webpage on the Subaru of New England website specifically says to 'post a public photo or video' of your furry companion on Facebook, Instagram, Twitter, and TikTok with the #snelovespets. It will continue throughout the month of October.
So, dress up the pets for some Halloween fun, and don't forget to add the #snelovespets so those caring for pets without homes can give them a more comfortable life.
Maine's Favorite Dog Breeds
31 Haunted Places of Maine
25 Haunting and Paranormal Books About Maine
Want a spook? Check out this list of books for all ages featuring paranormal and haunting stories set and even about Maine.
25 Actual Locations of Stephen King's Maine
Get to know the actual places in Maine that were apart of the famous author's upbringing and inspiration. From childhood homes to where he met his life partner, Tabitha, we take a tour of Maine using actual locations of the author's past.
LOOK: Here are the pets banned in each state
Because the regulation of exotic animals is left to states, some organizations, including The Humane Society of the United States, advocate for federal, standardized legislation that would ban owning large cats, bears, primates, and large poisonous snakes as pets.
Read on to see which pets are banned in your home state, as well as across the nation.
More From WBZN Old Town Maine