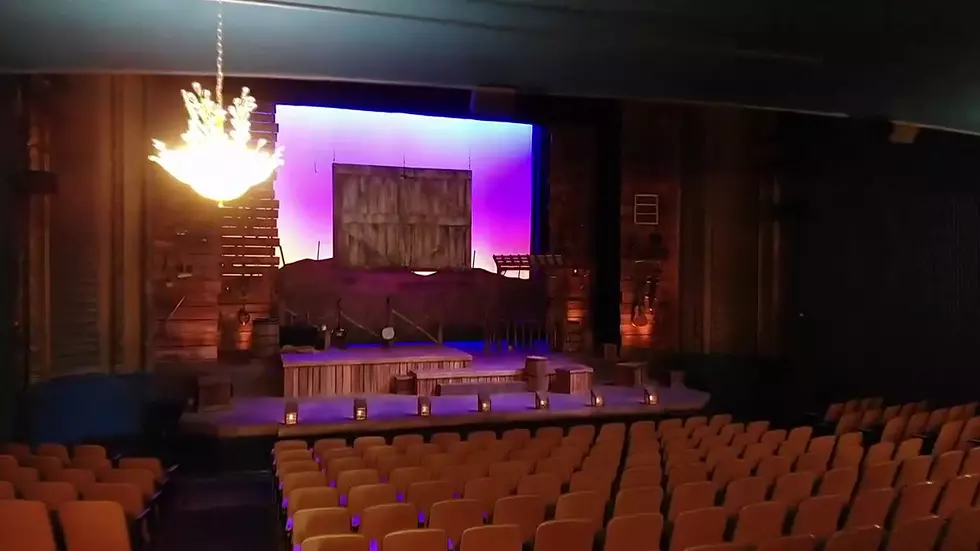 'Flyin Solo' At The Penobscot Theatre In Bangor
Ken Talon YouTube
The very talented folks at Penobscot Theatre have a cool new show for us all to enjoy!
Like most everyone else, I really miss being out and about, enjoying live music, or a moive, game, or a play, and if you have reached the bottom of the rabbit hole on Netflix, and you have binged everything you can think of, the crew at the Penobscot Theatre have an exciting new show for you to check out.
Everyone has a story. What's yours? Join twelve actors for original stories told with humor and heart. This show is a true example of a an autobiographical theatrical memoir. Each piece is written and performed by each of the 12 performers. "Flyin' Solo" brings their personal stories to life, in funny and also dramatic ways.
There are two sepearte casts of 6 actors
The "TAKE OFF" Cast:
Dennis Price, Allen Adams, Birdie Sawyer, Julie Lisnet, Jenny Hart, and my dear friend of many years, AJ Mooney!
The "TOUCHDOWN" CAST:
Ben Layman, Grace Livingston Kramer, Ira Kramer, Jeri Misler, Zakaria 'Assasi' Allaf, Christie Robinson
"Flyin Solo" will be performed live online for a price of $40 per household, and if you are a Penobscot Theatre subscriber, it's $35 per household. For more information this show, and other upcoming events, check out penobscottheatre.org
"Flyin Solo" will be performed on the following dates:
The Take Off cast will perform
Thursday, January 21st at 7pm
Saturday, January 23rd at 5pm
Wednesday, January, 27th at 7pm
Friday, January 29th at 8pm
Saturday, January 30th at 8pm
Wednesday, February 3rd at 7pm
Friday, February 5th at 8 pm
Saturday, February 6th at 3pm
The Touchdown cast will perfrom
Friday, January 22nd at 7pm
Sunday, January 24th at 3pm
Thurday, January 28th at 7pm
Saturday, January 30th at 3pm
Sunday, January 31st at 3pm
Thursday, February 4th at 7pm
Saturday, February 6th at 8 pm
Sunday, February 7th at 3pm
Businesses Our Listeners Want In Bangor
More From WBZN Old Town Maine