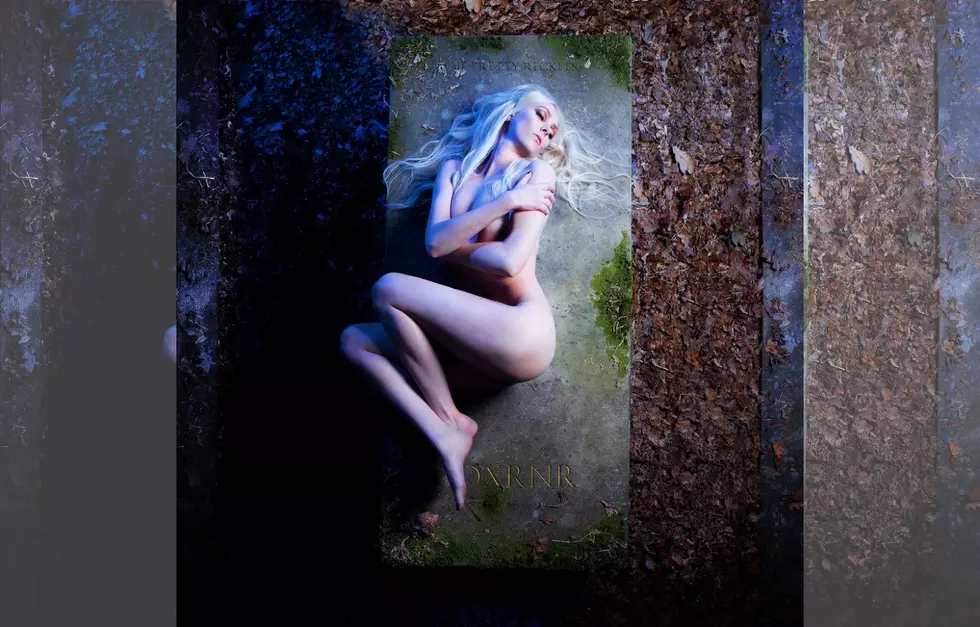 First Impressions of Death By Rock and Roll From The Pretty Reckless
Fearless Records
The Pretty Reckless dropped their long-awaited album, Death By Rock and Roll today. The first album since fall 2016.
Since that album, the band has gone through lifetimes of turmoil in a short period of time.
In 2017, The Pretty Reckless was riding the high of touring with Soundgarden. Fronted, of course, by the legendary Chris Cornell. In May of that year, they were awakened to the tragic news of Chris Cornell's death.
Frontwoman Taylor Momsen has opened up in many interviews how much this event impacted her. The tragedy ultimately prompting her to pull out of the rock and roll limelight to process her grief and plan for the future ahead.
A key individual in her support system was producer Kato Khandwala who had been not only working with the band but was a friend to the members from The Pretty Reckless' inception.
In another shock to the system, Kato tragically passed away in a motorcycle accident. Once again the earth stopped spinning for the band.
Taylor opened up in an interview with Louder that it was at this point, she "went so, so down into the hole of depression and substance abuse."
At the time of Kato's death, Taylor was 24 years old. Between the back-to-back blows plus substance abuse, the question became, would Taylor join the 27 Club? After listening to Death by Rock and Roll, it seems Taylor was asking herself the same question.
In the absence of Kato, the band had to refocus and ending up finding a home right here in Maine with producer Jonathan Wyman and The Halo Studio.
In the same interview with Louder Taylor said,
[Wyman] allowed [Ben Phillips and I] be the train-wrecks that we were at the time and let us go through all the range of all the emotions and was so supportive throughout the entire thing. He really helped us to accomplish something.
That he did.
1. Death by Rock and Roll
But on my tombstone when I go
Just put 'Death by Rock and Roll'...
The title track and lead single sets the tone for the record. The rock and roll lifestyle can appear so glamorous but the reality is that it can be dirty, sexy, messy, and deadly. And for some, the lure is so great that there's no other way to live...or die. And damn, what an epitaph.
2. Only Love Can Save Me Now
The world is spitting out
Only love can save me now...
Going into this track featuring Matt Cameron of Pearl Jam and Soundgarden as well as Kim Thayil of Soundgarden, you expect a hint of that unmistakable Soundgarden sound and a rocking song. You get that and so much more when you meditate on the lyrics. When at the lowest of the low and that last sliver of hope is found only in love.
3. And So It Went
They said the world does not belong to you
It don't belong to you
It belongs to me...
This is the stadium anthem of the album. No, I don't mean this is the song playing at halftime.
This is the song that makes everyone at the live show (Remember those?) stop moshing and pay attention and sing along fists pumping in the air. Even if they were there for another act. I can feel that exact moment just listening to the song. (And I have to believe I'll experience that moment one day.)
Additionally, the song features the legendary Tom Morello of Rage Against the Machine, and on a closer to home note, features kids from the Maine Academy of Modern Music. Echoing the innocent yet haunting choir from The Pretty Reckless' 2014 chart-topper, Heaven Knows, and will bring any Pink Floyd fan Another Brick in The Wall flashbacks in the best way possible.
4. 25
At twenty-five, and still alive
Much longer than expected for a man...
When this single dropped I remember being so blown away. I don't know if I had ever been so engrossed in a song. As the years kept counting on I didn't want them to end despite being the longest??? song on the album. Certainly, Taylor didn't them to end either. The building and simple snare are hauntingly beautiful.
5. My Bones
Woke up with a plan so brilliant I could not believe
My mother and father, doctor and friends
Don't tell them, don't trust them, they won't understand...
Taylor has said before that she would rather leave songs up to the lister's interpretation than openly assigning meaning. To me, My Bones is so perfectly describing the struggle of being consumed by whatever demons one may be fighting and believing the lies that no one will understand which ultimately furthers isolation and makes the demons grow stronger.
A small side note that I actually had to stop the song and rewind for, (do people say rewind anymore?) was the subtle sound of a seagull. I'd like to think of it as a tribute to the home Taylor found here in Maine. Because let's be honest, there's an odd comfort to that seaside call.
6. Got So High
If I wanted to fly, I should have climbed up to the highest mountain top
Not lost my brain, but I'm insane, so...
The song that will make you stop what you're doing. This is the song I look forward to on so many rock albums. The softer side. The vulnerability. The opportunity to expose the lead singer's ability, as well as the band's, to hold back when needed.
7. and 8. Broomsticks and Witches Burn
One thing I've learned: You'll get your turn
All witches burn...
Broomsticks was released during Halloween 2020 and is a fun segway even the Sanderson sisters would enjoy, to lead into Witches Burn.
With a nod to the life and death by rock and roll with the lyric, "They kill 'em young so they never get old" this one appears to have a turning point. Perhaps Taylor taking her power back? From the substances and from those in power in the industry? The unique challenges for women in rock?
9. Standing At The Wall
I am standin' at the wall
It is high and I am small
All alone, there's no one to catch me when I fall
From the wall...
Once again I'm reminded of Another Brick in The Wall from Pink Floyd. Life can throw so many bricks that the proverbial wall can seem massive. The wall built and meant for protection can be so isolating but ultimately it can be overcome. What happens when one reaches the top?
10. Turning Gold
Life is an ending starting in the womb
You build a home of brick and mortar, then it is your tomb...
The summertime-roll-the-window-down-and-cruise-to-the beach-song. Oddly specific, yes, but that's where I went listening to Turning Gold. To me, this is an anthem of the continuing theme of overcoming. A change in perspective. New and wonderful things ahead. Self-inflicted hope.
11. Rock and Roll Heaven
In rock and roll heaven, the great gig in the sky
Gotta make it to twenty-seven before I die...
It all comes together with this one. A tribute to Jimi Hendrix, Janis Joplin, Jim Morrison, and Chris Cornell and their influence on the rock and rollers of today. Their legacy and inspiration living on in The Pretty Reckless' music and beyond. "Everything I am today is what you made of me..." This is the kind of song you sing at a bar reminiscing about the good times with a lost friend. It's bittersweet.
12. Harley Darling
Whoa, Harley darlin'
You done me wrong
Now I'm all alone to sing this lonely song...
To someone not knowing of Kato, Harley Darling could be a rock and roll follow up to Dolly Parton's Jolene. To those who know of the love and loss the band experience, this is a heartfelt letter to Harley, the motorcycle that took so much.
I am very much looking forward to listening to this album again and again. I'm sure I'll discover more but in the meantime do yourself a favor and check out Death By Rock and Roll from The Pretty Reckless.
LOOK: 2020's Best Rock + Metal Albums
Before They Were Famous: Over 200 Rock Star Yearbook Photos
See If You Share a Birthday With a Rock Star
More From WBZN Old Town Maine