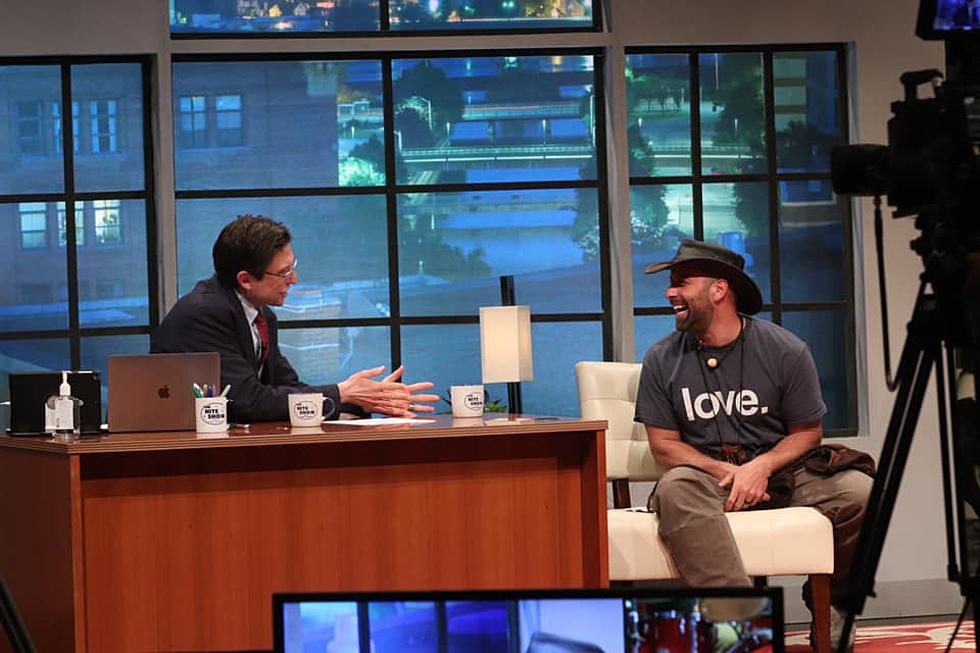 Don't Miss The Season Finale Of 'The Nite Show' This Weekend
Permission Via The Nite Show FB
Bangor's only late night talk show is ready to wrap it up this weekend with a double dose of Danny!
After a crazy pandemic year that ended up with audiences finally allowed back in the Gracie Theatre at Husson University, the final episode of the season for The Nite Show will air in it's regular time slot Saturday night, with a look back at Season 11 through clips n' highlights, hosted by Dan & Christie.
Then on Sunday, Danny opens up the Nite Show archives for a full hour of performances featuring musical guests and comedians from years past. Classic Nite Show performances include Rustic Overtones, Aliah Coltart, Bangtown Timebomb, Unified Harmony Show Choir, Spilled Milk, Shane Reis, and comedians Colby Bradshaw and Karen Morgan.
With several graduations coming up this weekend, they recently welcomed the return of High School Night! This year it was virtual because of gathering limits at the time of the taping, but it's still an opportunity to spotlight some cool local students.
Emily Paruk, is a senior at Gorham High School and the winner of the 2021 Maine Poetry Out Loud Competition. She talks with Dan and Christie about the competition, how she became interested in poetry at a young age, and what's next after graduation.
Colin Aponte is a junior at John Bapst Memorial High School in Bangor, and performs with an accompaniment from Wu Fei Mo, a 20-year-old studying at the prestigious Beijing Central Conservatory of Music.
Late Night goes local all over the state of Maine Saturday night, with 2 new episodes this weekend!
Saturday, June 12th:
11:30 p.m. - WABI TV5 / Bangor
After MLB and the News at Ten (10:30) - FOX 23 / Portland
11 p.m. - WWPI NBC 16 / Presque Isle
1 a.m. - WGME CBS 13 / Portland
Sunday, June 13th:
The Nite Show Performance Series Special
Sunday, June 13
12 p.m. - WABI TV5 / Bangor
1 p.m. - WAGM CBS 8 / Presque Isle
Movie & TV Celebs From Maine
More From WBZN Old Town Maine