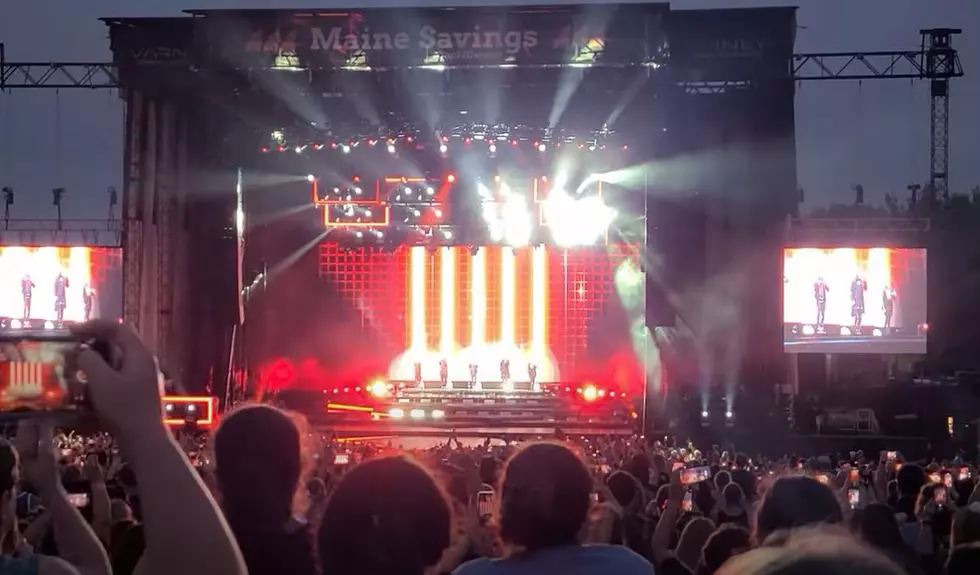 Check Out These Fan Shot Backstreet Boys Concert Videos In Bangor
WizziO YouTube
"Everybody"...had a great time in Bangor on Thursday night!
What a scene the Bangor Waterfront area was over the weekend. Two huge concerts, and by all accounts, two great performances.
It sure looked like some heavy thunderstorms were going to dump some significant rain for the Backstreet Boys show, but it has been so unbearably humid the last several days, I really don't think anyone in attendance would have minded too much.
As for the show? The guys threw down all of their big hits, like "Larger Than Life", "I Want It That Way", "As Long You Love Me", and "Everybody Backstreet's Back", just to name a few.
It was pretty enjoyable to see all of the social media posts from people I knew who went to the show. Everyone really seemed to be re-living their MTV TRL dreams out for one fun filed evening, right here in Bangor.
But the party didn't end on Thursday night, because country music superstar, Keith Urban returned to the Maine Savings Amphitheatre, to give a performance that people have been raving about since Saturday night!
By all all accounts, Urban put on a lively, high energy show, and showed off those considerable chops on the guitar all night long.
With huge acts like Aerosmith, Sting, Papa Roach, Pitbull, and Jimmy Buffett, Incubus, and Luke Combs, still to come, the summer of 2022 keeps rockin' here on the Bangor Waterfront!
If you took pictures of either show, feel free to share them with us!!
Rock and Pop Shows of the Bangor Waterfront
Bangor has seen many popular acts come to play the waterfront throughout the years. Here's a list of what fans have gotten to enjoy in the Queen City.
More From WBZN Old Town Maine