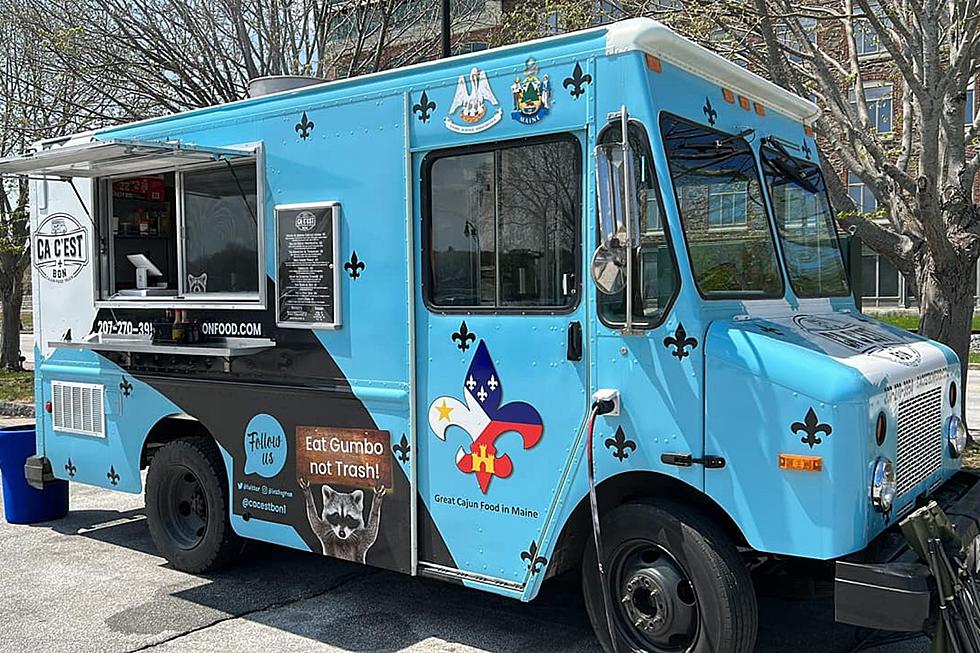 Ca C'est Bon Food Truck Bangor Waterfront Opening – But Now This …
Ca C'est Bon
Who doesn't enjoy a walk along the Bangor Waterfront, and maybe a bite at a food truck?
Last weekend, the first of five Food Trucks that are there parked and serving food for lunch and dinner for the season, Ca C'est Bon kicked off with a very special day.
The other four trucks will make their debuts within a week or two.
Here is what Ca C'est Bon Owner Stephen Cousineau did for the opening day.
It is not only our grand opening it is a chance to share a amazing experience with a lot of people. We are picking up 450 lbs of live crawfish and doing a very large crawfish boil..
Stephen is from Louisiana and has been in Maine for about 10 years and enjoys sharing his love of food with us. But that was very much above and beyond.
But then over the weekend, this happened ...
Stephen updated us on the electrical fire and what it means
Well here is a Ca C'est Bon fire update. So it looks like it was an electrical fire inside the wall which shot out the outside. I count myself very lucky because the fire was right beside our large propane tank. So the truck is being picked up tomorrow and being brought back to the builder in Virginia so they can figure what happened and fix it. We will be out of business for at least 3 weeks.

 

We are however down but not out. We will be open on Sundays at the Korean Dad building in Veazie. Please come on Sundays and keep us alive.
Let us all plan on keeping Ca C'est Bon busy on Sundays until he gets back to his routine on the Bangor Waterfront.
LOOK: 20 American foods that raise eyebrows outside of the US
Stac



ker
compiled a list of 20 unusual and uniquely American foods that might raise eyebrows outside the U.S.
More From WBZN Old Town Maine