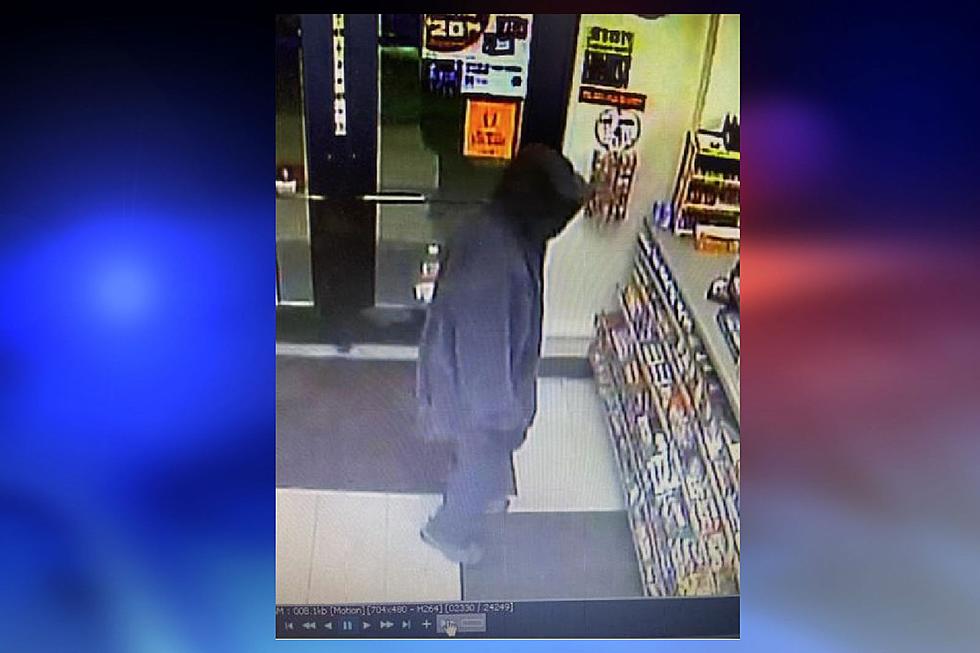 Bangor Police Seek a Man Accused of Robbing the Broadway Circle K
Bangor PD/Risto Viitanen, ThinkStock
Bangor Police say the Circle K store on Broadway was robbed Wednesday morning, and the suspect remains at large.
Officials were called to 489 Broadway at approximately 2:30 AM Wednesday to a reported robbery. The clerk told them a man had walked into the store, threatened her, and demanded money from the cash register. She gave him some money and he fled the store, heading in the direction of the Broadway Shopping Center. Police brought in a K9 unit but were unable to locate the man.
The man is believed to be between 40 and 50 years old and was wearing a dark hoodie and a winter camo face mask. The clerk told police she could see a gray beard under the mask.
Detectives from the Bangor Police Criminal Investigation Division continue to investigate this incident. Anyone with information about the robbery is encouraged to contact Detective Steve Pelletier at the Bangor Police Department.
We'll update this story as more details become available. 
Bangor A to Z
Bangor is our home, so we try to know as much as we can about it. Here are the ABCs of our beloved Queen City.
12 Signs That You Could Be a Victim of Identity Theft
Identity theft can happen so quickly, and potentially take so long to resolve. Keep an eye out for these 12 warning signs and maybe you can limit the damage done to your credit and your life.
25 Essentials to Keep in Your Vehicle During the Winter Months
It pays to be prepared for any situation when driving in Maine during the winter.
More From WBZN Old Town Maine