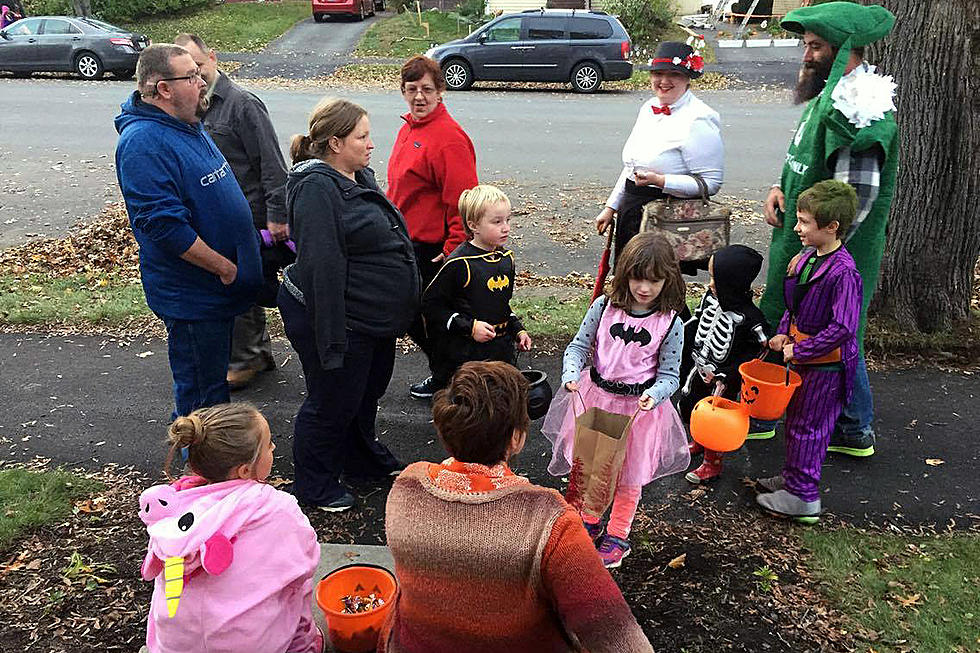 What's The Best Place To Trick-Or-Treat In The Bangor Area?
Townsquare Media Bangor
Trick or treat, smell our feet, give us something good to eat, let's all head to Maple Street!
Growing up a kid, I lived on the east side of Bangor, we were right in the middle of the so-called "Tree Streets" area, and even then, there was just something special about Maple Street. Its a very long street, with wide roads. It was always the first place that I would want to hit for some candy.
With Halloween just over a month away, you can really feel the beginning of fall here in Maine, especially those chilly nights, so it is never too early to start thinking about where you want to bring the kids this year.
People have varying opinions of where the best spot to bring the kids to, but Maple street has now become iconic on Halloween!
The Bangor area has no shortage of great spots to bring the kiddos to collect candy.
Helpful hint: If you were thinking about stopping by Stephen King's West Broadway home, you will come up empty.
In fact, the master of horror has come right out and said, "Don't come to my house on Halloween."
We've done trick-or-treat a few times and we had 600 or 800 - one time we had 1,400 people show up for candy and treats and it's fun, it's great to see everyone, but it wears everybody out and it plays hell with the law so we're not doing that anymore.
Not to worry, there are plenty of safe, and family-friendly places to head out to visit on Halloween night. Growing up, I was an East Side tree street kid, so the long, wide and gorgeous, Maple Street was my favorite, but there are many others to choose from in the greater Bangor area.
Here are the best of the best:
Bangor's Tree Streets
Little City-Bangor
Fairmount Park-Bangor
Bangor Gardens
Sherwood Forrest-Bangor
Westbrook Terrace-Hampden
Judson Heights-Bangor
If we missed any, be sure to let us know!
Wherever you head to trick or treat next month, traveling in groups to well lit, populated areas of town are always the safest bet for Halloween fun for everyone
House From Original 'Halloween' Movie Is for Sale
A house currently on the market in South Pasadena, Cal. was featured in the 1978 horror classic, Halloween. In the movie, the home is the residence of Laurie Strode (Jamie Lee Curtis) and her family. Strode becomes the target of Michael Myers after he escapes a mental hospital in the fictitious town of Haddonfield, Ill.
Gallery Credit: Rob Carroll
More From WBZN Old Town Maine