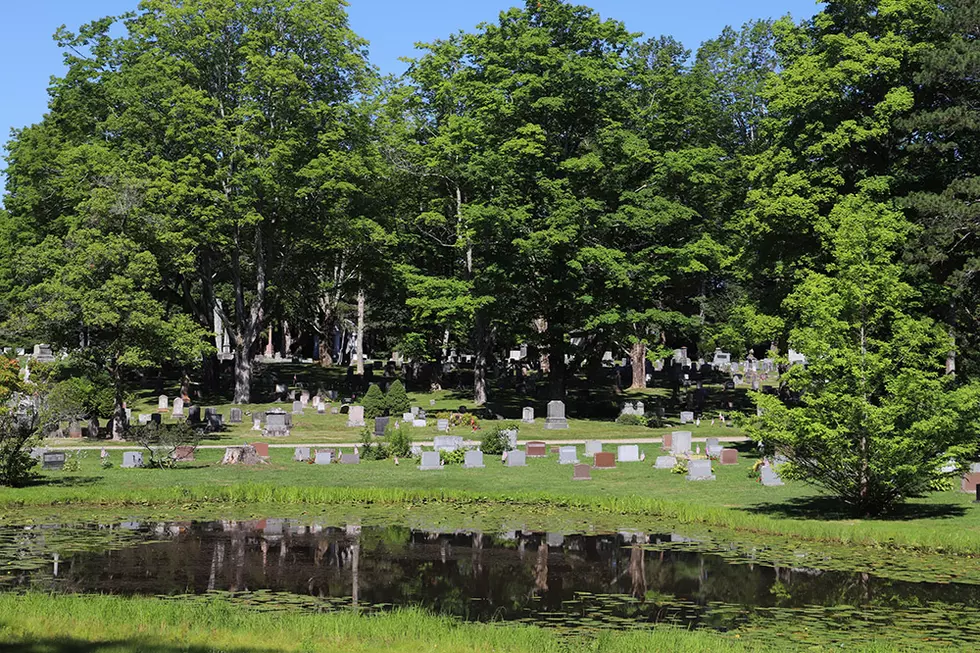 Why Would Someone Fling Tomatoes & Onions Into A Cemetery In Bath?
CityOfBathMaine.gov
Of all villainous titles... Veggie Bandit?
While I don't support it in any way, I can almost wrap my brain around some forms of littering. Sometimes it's hard to dispose of certain things. remember a couple years ago when someone ditched an ATM machine in the woods, way out in a remote area? I also get why people throw cigarette butts out the window. I hate it, but I get it.
But why on Earth would someone think they needed to way beyond what is "normal" to dispose of something that easy to get rid of. Like, you can't throw away half full paint cans, but you can easily dispose of food. You can throw it in the trash, you can compost it... There's literally multiple ways to dispose of unwanted food.
So what the heck is going on down in Bath?
According to News Center, someone in Bath either thinks they're a bizarre comedian, or they simply hate the Oak Grove Cemetery. It's also not just limited to the cemetery. Apparently veggies have been left in other inappropriate areas of Bath as well. Bath Parks & Rec Dept. was seeking info on their Facebook page, hoping to catch the Veggie Bandit.
Here's the real kicker out of the whole thing... Barely a quarter mile down the road, is a public area for collecting the compost, open to all citizens of Bath. The town offers what they call the Garbage to Garden program for folks to put stuff just like this. Given the cemetery's proximity to the dump, it makes this situation even more maddening.
Bath Parks & Rec is hoping anyone with information will reach out to them and try and put an end to the Veggie Bandit. By the way... I gave this person that name. Hopefully it'll stick...
Valentine's Day is on the way... Maybe try one of these spots to impress your Honey?
Romantic Restaurants In Maine
Looking for the perfect restaurant to take that special person in your life? We want to help! We've put together a list of 16 romantic Maine restaurants. Keep in mind that some of these restaurants are seasonal, so they may not be open right now.
Coastal Downeast Home Shines with its Charm and Pristine Views
Downeast Maine is truly a gem. The coast is exquisite. This is perfectly highlighted by a home on the market in Machiasport. This 3 bedroom, 1 bath cottage is soaked in charm and detail. Built in 1790, the home sits on 27 private and pristine acres, right on the Machias River.
10 Bangor Area Spots To Watch The Football Playoffs
Just weeks away from the "Big Game" any of these Bangor area watering spots are the perfect place to kick back with friends and enjoy some football action!
More From WBZN Old Town Maine