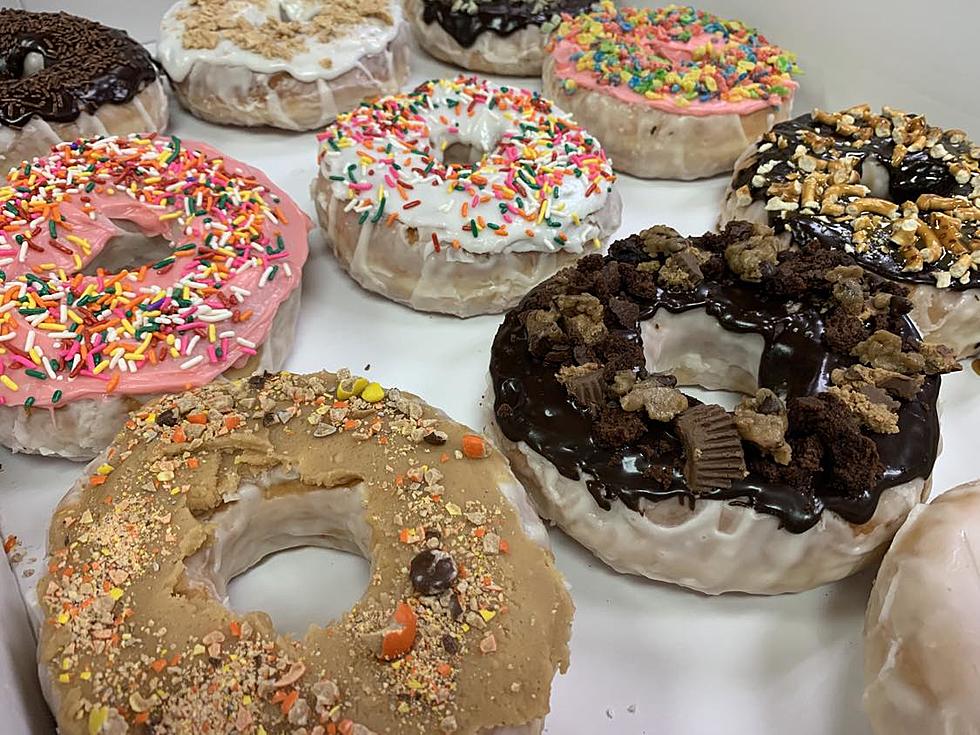 UPDATE: 'MeMe G's' Donut Shop In Old Town Is Now Officially Open
Permission Via Me Me G's
Old Town's newest spot for donuts is now open.
In my humble opinion, you can never have enough options for things to eat, and when it is a locally owned and run business, it makes it even better.
If you happen to pass by 296 Main Street in Old Town today, you may notice a new awning there. MeMe G's is set now open for business, and based on the photos from their Facebook post, we are all in for a treat, especially if you love big, delicious donuts.
Here are the Me Me G's hours of operation:
Wednesday-Friday 6 a.m.-6 p.m. (or until sold out)
Saturday 8 a.m.-6 p.m. (or until sold out)
Sunday 10 a.m.-4 p.m. (or until sold out)
MeMe G's was established in 2023, in loving memory of the owner's mother and Meme, Wanda Golding.
Featuring creations like, Dyna-Mint, Neopolitian, Sweet & Salty, Butterscotch, Caramel Delight, Coconut, and Boston Cream, all coming your way, this looks like a no-brainer for daily donuts & coffee. Also, they will have a "create your own" option too, which is pretty cool,
Any tagline that reads "Homemade Freshness...it's in the dough" has me a million percent sold. They had their soft opening yesterday, and it went great!
As you can tell from some of the comments, people are excited!
Corey Carr
I have worked in the trenches with the both of you.... To this day I can say I know no harder workers... More dedicated people..... You have earned this, you have deserved this. Love you all
Amy Tinkham
Congratulations Your making your community very happy!
Gert Nesin
I had a bite of one yesterday. So delicious! So happy to have you in town.
Brenda Stetson
Congratulations good luck on your new business
Heidi Gifford
Congratulations Cannot wait to come in and have one of these delicious donuts!!!
Casey Moore
I am so excited we will be visiting soon!
Check out their website for more details.
10 Mouth-Watering Breakfast Items at Becky's Diner in Portland, Maine
There's Nothin Finah than Becky's Dinah and these photos show you why!
More From WBZN Old Town Maine