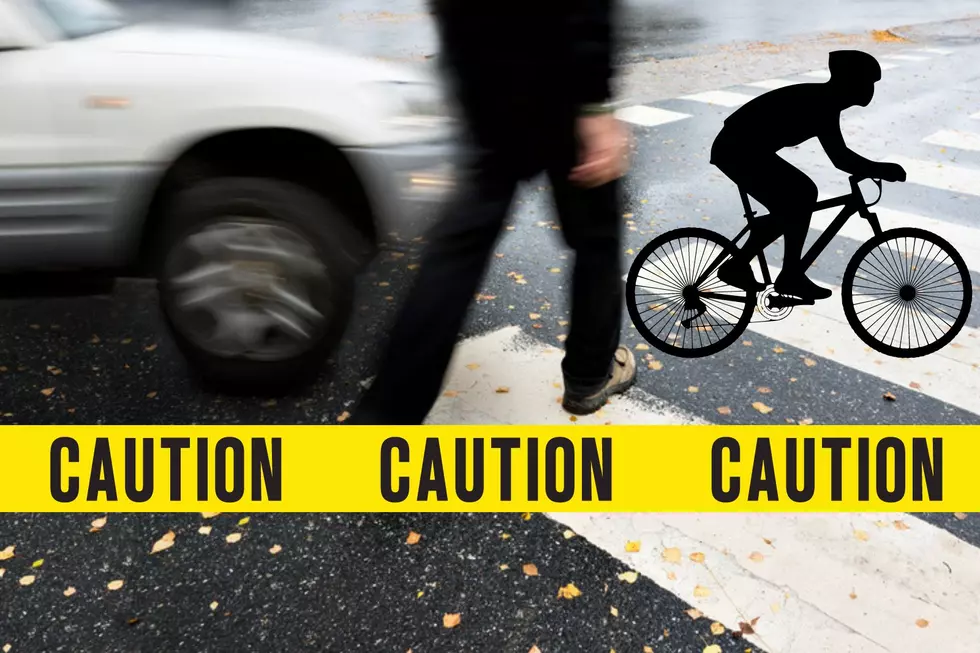 2 Pedestrians, 1 Cyclist Killed in Maine in the Past Week
PinkBadger, Getty Stock/ThinkStock
It's been a deadly week on Maine's roads as two pedestrians and one person on a bicycle have been fatally struck by vehicles.
Where Did the 3 Fatal Incidents Happen?
The Bicycle Coalition of Maine is cautioning drivers and people sharing the roads with vehicles that this is a dangerous time of year. With the shortening days, everyone is getting used to sharper angles of the sun and low light conditions during their daily commutes. In the past week, BCM officials report three people have died after being struck by vehicles.
The latest incident happened around 6:00 on the evening of November 2nd, near the Hampton Inn in Thomaston. An 89-year-old man had been visiting an ice cream shop on Route 1 when he darted back across the road and was struck by a passing vehicle. His name has not been released but the BCM reports that he was from out of state.
It was approximately 6:30 Tuesday evening when Adam Willruth, 38, was hit by a Volkswagon Jetta while riding his bicycle on Route 302 in Windham. The Jetta was driven by 20-year-old Logan Williams and police say appears to have been traveling in the same direction as the bicycle.
On October 28th, 70-year-old Lorraine Hall of Rockland was fatally struck by a pickup truck at approximately 8:30 in the morning, near the intersection of Ocean and Suffolk Streets. Hall was standing on the crosswalk, at the edge of the roadway when she was hit. The pickup's driver, Ronald Staples of Rockland, says he never saw her standing there. Police said they believed the sun may have been in Staples' eyes, hampering his vision.
Were Other Factors Involved, Like Substance Use?
Investigators say speed and alcohol do not appear to have been factors in any of these crashes. The Bicycle Coalition of Maine's Executive Director, Jean Sideris, sent her condolences to the victims' loved ones in a media release.
This has been a particularly devastating week, with two pedestrians and a cyclist killed. We need to invest more in pedestrian and bicycle facilities and take strong action to make our roads safer for all users.
The Bicycle Coalition of Maine says the Thomaston fatality is the tenth pedestrian who has been fatally struck by a vehicle this year. Mr. Wilruth was the second bicyclist to die in a collision with a vehicle this year.
How Can People Help to Make the Roads Safer?
BCM officials remind drivers to slow down and pay extra attention in areas where pedestrians and bicyclists are likely to be on the roads. Pedestrians and bicyclists are also reminded to consider how visible they are in low-light conditions and urged to use lights or reflective materials to help increase their visibility.
10 Tips to Allow Cars and Motorcycles to Safely Coexist
It's possible for cars, trucks, and motorcycles to safely share the road, but it takes mindfulness and cooperation on everyone's part. Remember these 10 tips before heading out on your next journey.
How to Share the Road with an Amish Horse and Buggy
Safely traveling in a community with an Amish population is a matter of remembering a few, quick tips to avoid a collision with a horse and buggy.
More From WBZN Old Town Maine